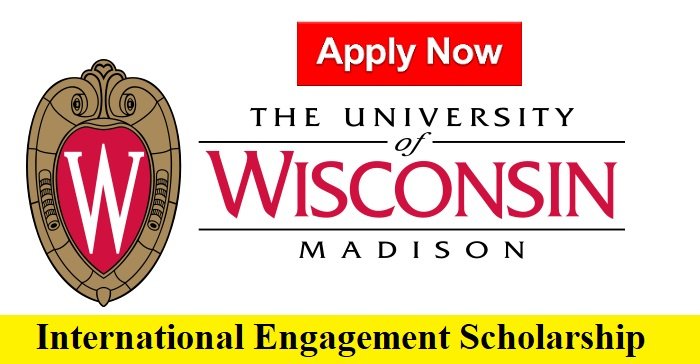 International Engagement Scholarship – "I-Engage"
Every semester International Education & Engagement allocates money to students who are greatly involved in educating others about their home country/culture or who wish to study abroad while maintaining a high GPA. The money for these scholarships comes from the Student Association and the UW System Fund. The purpose of this scholarship is to assist students who pay out-of-state tuition (for international students) or to encourage international awareness (for domestic students).
Focus: Develop intercultural understanding and communication through participating in campus and community events
Scholarship Awards: Varies
Application Deadlines:
Fall Semester: December 1     Spring Semester: May 1
Note: Applications will be accepted starting two weeks prior to the application deadline.
EDUCATION/STUDY ABROAD STUDENTS:

December 1 deadline is for upcoming Winter Intersession and Spring education abroad programs
May 1 deadline is for summer and fall education abroad programs

Applicants will be notified via UWL email regarding the outcome of their application, including the amount of scholarship awarded in January for fall submissions and June for spring submissions.
Scholarship awards will appear on student bills the semester following the application submission.
Eligibility: Current full-time UWL undergraduate (2.5 GPA) or graduate students (3.0 GPA) who meet one of the following criteria (not based on financial need):
F-1 degree-seeking international student who is not government sponsored and who has earned at least three activity points by participating in a wide variety of programming semester of application.
Education/Study abroad student planning to participate in a UWL approved program during the following term who has

Completed mandatory Pre-Departure Orientation (PDO)
Completed the UWL Study Abroad Application (If UWL study abroad applications are incomplete by the time the selection process begins, students will not be considered for the I-Engage scholarship).
Agreed that upon return to UWL if awarded a scholarship student must complete 3 activity points for semester program, 2 activity points for a summer program and 1 activity point for winter/spring break program or will be required to pay back the scholarship award amount.
Students are strongly encouraged to submit an application each semester during their UWL career, provided they meet one of the eligibility requirements listed above.
Application
Education/Study Abroad Student I-Engage Application
F-1 International Student I-Engage Application
How do I earn activity points?
There are numerous ways to earn I-Engage activity points. Below are a few suggestions to get you started. Please plan ahead and do not wait until the end of the semester to complete your activities.
Presenter at a Cultural Coffee Hour
Class Panel Volunteers
Local School Presentations
Global Initiatives Week Activities
Oktoberfest Parade
International Banquet Performer
International Banquet Volunteer
Want to do something not listed above contact Miranda Panzer, mpanzer@uwlax.edu, for more information.
Where do I find out about office events?
Each semester an email is sent within the first 3-4 weeks outlining opportunities for the semester (only UWL student e-mail addresses are used). Regular updates will follow thereafter. Sign-up sheets for various activities are available at the front desk of IEE or online. There are always numerous opportunities available to interested students who want to participate. Opportunities are offered September – November (fall semester) and February – April (spring semester).
Are there any exceptions to receiving the scholarship?
Yes, graduate students whose out-of-state tuition has been waived may not be eligible for the scholarship.
Yes, undergraduate students receiving out-of-state tuition waivers may not be eligible for the full award amounts.
Can International Students receive financial aid?
International students are not eligible to receive federal financial aid. As part of the F-1 visa requirements, international students must have the financial means to pay for tuition, fees, housing, meals and insurance for each term.
Are there any other scholarships available for international students?
Visit the UWL Foundation for information on campus UWL Foundation scholarships and the Scholarship Resource Center for various external scholarships.
For more information please open this link
Apply Here
https://www.uwlax.edu/international-education/scholarships/