APPLY FOR THIS OPPORTUNITY! Or, know someone who would be a perfect fit? Let them know! Share / Like / Tag a friend in a post or comment! To complete application process efficiently and successfully, you must read the Application Instructions carefully before/during application process.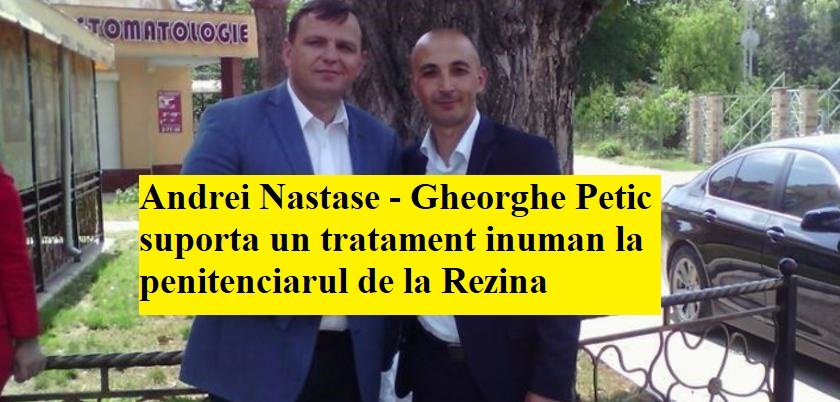 Deputati ai blocului ACUM, in frunte cu Andrei Nastase, au mers la penitenciarul de la Rezina ca sa vada in ce conditii este detinut Gheorghe Petic. Accesul, insa, le-a fost interzis.
Deputați au fost ținuți la ușa penitenciarului, administrația anunțându-i că este "zi sanitară" și că nu pot intra incinta sa.
Când ați stabilit că anume astăzi este zi sanitară?", l-a întrebat
Andrei Năstase
pe reprezentantul penitenciarului.
"Este o minciună. Zi sanitară a fost sâmbătă", a menționat
Alexandru Slusari.
Știm foarte bine în ce condiții își ispășesc pedeapsa cetățenii noștri, unii dintre ei pe nedrept. Vom lua măsuri neapărat", a declarat deputatul ACUM,
Mihai Popșoi.
"Vrem să ne vedem colegul, pentru că suntem îngrijorați de starea sănătății lui", a insistat Inga Grigoriu.
Slusari: "Noi, în calitate de deputați, avem dreptul de a intra fără permis. E o încălcare gravă"
Articolul 181 din Codul de executare
"Vizitarea instituţiilor care asigură deţinerea persoanelor
(1) În timpul exercitării funcţiilor de serviciu au dreptul de a vizita instituţiile care asigură deţinerea persoanelor, FĂRĂ PERMISIUNE SPECIALĂ:
d) deputatul în Parlament;" PUNCTUM.
Cei de la penitenciarul nr. 17 lăsați poveștele voastre cu zmei pentru altcineva. Toate persoanele de răspundere s-au ascuns de deputații Parlamentului și l-au aruncat pe ambrazură pe un maior – țap ispășitor, care din mers a născăcit versiunea cu ziua sanitară, care de fapt a fost sâmbătă.
Toata țara a asistat azi la un dezmăț, din păcate ordinar, când o instituție publică, finanțată din banii noștrii, a funcționat nu în conformitate cu legea, ci ca o entitatea capturată, care execută ordinele criminale.
Mai devreme sau mai târziu conducerea penitenciarului va răspunde pentru toate abuzurile. Mâine vom merge la Ministerul Justiției. Niciodată nu vom ceda în fața mafiei. Moldova ACUM are nevoie ca niciodată de zilele sanitare și dezinfectarea de ocupanți interni !
Gheorghe Petic, noi toți ne rugăm de sănătatea ta. Toata țara te susține !
Andrei Nastase-Acces INTERZIS pentru deputații care au venit la Gheorghe Petic Andrei Nastase – Gheorghe Petic suporta un tratament inuman la penitenciarul de la Rezina Andrei Nastase – Gheorghe Petic este supus persecuțiilor Nicolae Josan – Pușcăria din REZINA și Gheorghe Petic Nicolae Josan – Rezina, pușcăria și deținutul politic Gheorghe Petic
How to Stop Missing Deadlines? Follow our Facebook Page and Twitter !-Jobs, internships, scholarships, Conferences, Trainings are published every day!