APPLY FOR THIS OPPORTUNITY! Or, know someone who would be a perfect fit? Let them know! Share / Like / Tag a friend in a post or comment! To complete application process efficiently and successfully, you must read the Application Instructions carefully before/during application process.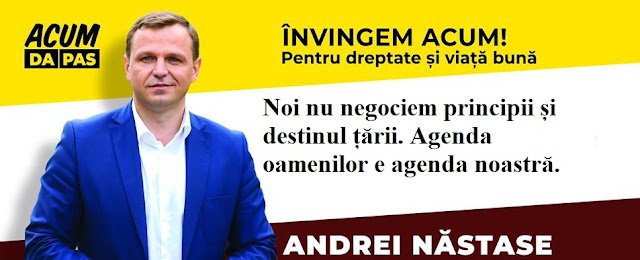 #
AndreiNăstase
#
ACUM
la Ialoveni.
După ce ieri am discutat cu Oamenii de la Nisporeni, Telenești, Șoldănești și Orhei, azi am comunicat cu locuitorii capitalei și cei din Circumscripția Ialoveni. Ne-am convins împreună cu Liviu Vovc că avem susținerea și încrederea celor mai determinați oameni ai acestui pământ, celor mai dornici de libertate și bunăstare la noi Acasă. Dar nimeni, absolut nimeni nu acceptă să i se negocieze strădania și votul. Și asta vom face. Noi nu negociem principii și destinul țării. Agenda oamenilor e agenda noastră.
How to Stop Missing Deadlines? Follow our Facebook Page and Twitter !-Jobs, internships, scholarships, Conferences, Trainings are published every day!