APPLY FOR THIS OPPORTUNITY! Or, know someone who would be a perfect fit? Let them know! Share / Like / Tag a friend in a post or comment! To complete application process efficiently and successfully, you must read the Application Instructions carefully before/during application process.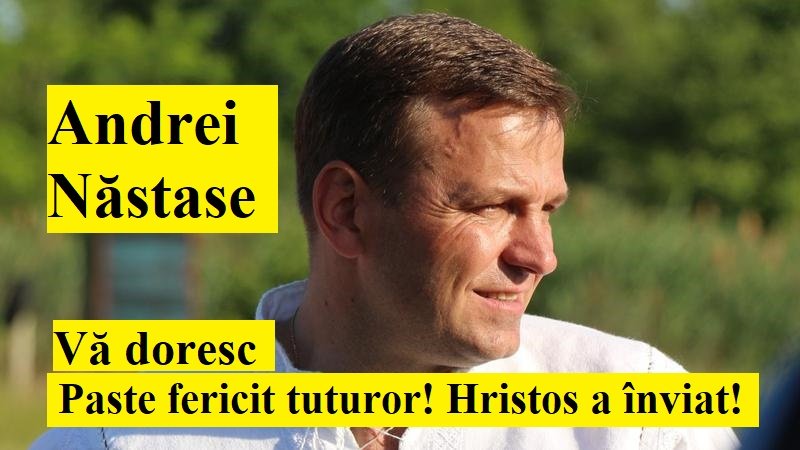 Andrei Năstase: Vă doresc Paste fericit tuturor! Hristos a înviat!
Să ducem pacea și lumină Bunei Învieri tuturor celor dragi, oriunde s-ar afla! Kαλή ανάσταση (Kali Anastasi).
Dragi prieteni,
în aceste zile luminoase, când Învierea Domnului sună în clopotele speranţei şi ale vieţii veşnice, personal, dar şi în numele Platformei Demnitate si Adevăr, Vă felicit călduros cu ocazia Sfintelor Sărbători de Paşte.
Vă doresc din suflet ca sărbătoarea Învierii Domnului să Vă găsească în spiritul toleranţei, concordiei și dragostei, în linişte şi bucurie alături de familiile Dvs, alături de toţi cei dragi, împăcaţi şi încrezători într-un viitor mai bun.
Vă urez bunăstare, bună înțelegere, lumină şi pace tuturor, credinţă de neclintit în Domnul nostru Isus Hristos, care a biruit moartea, călăuzindu-ne pe calea Demnităţii şi Adevărului.
Suntem obligați ca, asemeni Lui, să parcurgem cu dârzenie și cu deplină demnitate perioada grea prin care trece țara noastră și oamenii ei de acasă sau din lumea mare.
E nevoie, bineînțeles, de multă muncă și daruire de sine, e nevoie de răbdare și înțelepciune, de voință și cutezanță, de mult curaj pentru a fauri un viitor senin copiilor și nepoților noştri.
Se poate? DA! Se poate! Am certitudea că, împreună, neapărat vom reuşi!
Paste fericit tuturor! Hristos a înviat!
How to Stop Missing Deadlines? Follow our Facebook Page and Twitter !-Jobs, internships, scholarships, Conferences, Trainings are published every day!