APPLY FOR THIS OPPORTUNITY! Or, know someone who would be a perfect fit? Let them know! Share / Like / Tag a friend in a post or comment! To complete application process efficiently and successfully, you must read the Application Instructions carefully before/during application process.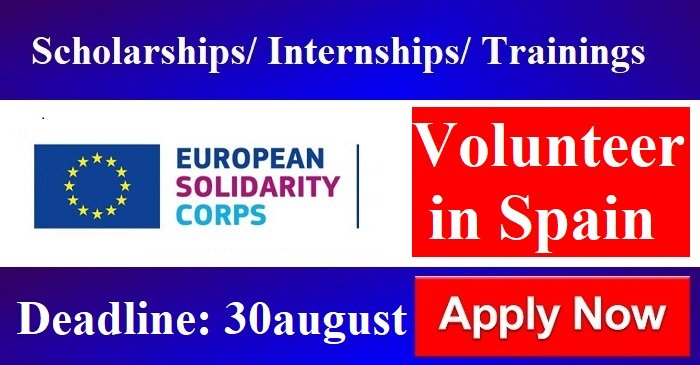 ACTIVITY DESCRIPTION
We're a nonprofit entity who works to improve the quality of life of people with intellectual disabilities, so the activities will be related to people with cognitive or learning difficulties from all ages and how to deal, educate and live together with them. Volunteers will collaborate in different centers: special education school, Occupational Centers, a Sports Club, Residence… To the Inclusion aims to put in contact international youngsters and users with disabilities from Sant Tomàs so they can benefit from a solidary learning process and mutual development. This experience will improve participants' employability in the social field, having the opportunity to collaborate in an organization with 50 years of experience. This improvement in their work expectations will be also favored by the acquisition of competences in Spanish and English. Come and join this unforgettable experience!!! For more detailed information, write to 2theinclusion@santtomas.cat
ACCOMMODATION, FOOD AND TRANSPORT ARRANGEMENTS
Volunteers will stay in a full equipped flat in the city center, facilitating their social life in Vic due to its excellent location. In addition, we'll provide them with a credit card in which we'll monthly pay the following imports (approximately, according to the grant): • Transport 40€ • Food expenses 150€ • Pocket money 150€ This will be the fifth consecutive project and the feedbacks have been always very positive. We've the resources to make sure all the volunteers enjoy the experience in a safe and happy environment.
TRAINING DURING THE ACTIVITY
Volunteers will receive training in: -European Solidarity Corps objectives and principles -Intellectual Disabilities training (theoretical and practical) -Spanish and English training -Risks prevention -Cultural training
PARTICIPANT PROFILE
This project is focused on people with intellectual disabilities so we hope to host volunteers interested and motivated to collaborate with them. No previous experience in this field is required, we only ask the right attitude. In terms of language, we'll value positively knowing some Spanish and some Enlgish knowledge. In summary, we hope to count with the support of motivated youngsters, looking forward to learn and overcome new challenges together. Don't miss this incredible opportunity!
ACTIVITY DATES
 A total of 43 week(s) during the period 01/11/2021 to 29/08/2022
---
ACTIVITY LOCATION
 C/ Sant Antoni, 08500 Vic Spain
---
LOOKING FOR PARTICIPANTS FROM
Austria, Belgium, Bulgaria, Czech Republic, Germany, Denmark, Greece, Finland, France, Croatia, Hungary, Italy, Iceland, Slovenia, Sweden, Netherlands, Portugal, Poland, Ukraine, Latvia, Malta, Romania, Serbia
---
ACTIVITY TOPICS
 Social challenges
 Health and wellbeing
 Education and training
---
DEADLINE FOR APPLICATIONS
 Application deadline: 30/08/2021
For more information please open this link
https://europa.eu/youth/solidarity/placement/27637_en
How to Stop Missing Deadlines? Follow our Facebook Page and Twitter !-Jobs, internships, scholarships, Conferences, Trainings are published every day!