After Polestar got their tuning hands on the Volvo C30 a few years back, we knew they were the real deal. Thanks to the firm's racing know-how, they were able to extract 405HP from the small 2.5-liter T5 engine and send that power through an incredible all-wheel drive system which featured adjustable suspension and Brembo brakes, but unfortunately it never made it to production simply because the exercise was too expensive to make production viable. However, Polestar hasn't let that disappointment get the way of its most recent plans to tackle the super-sedan market with a rival for the BMW M3, Mercedes-Benz C63 AMG, and Audi RS5.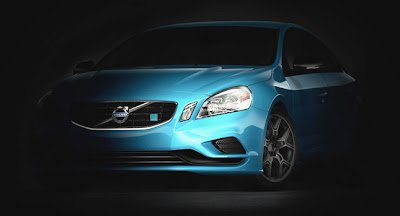 Swedish automotive magazine, TeknikensVarld started the rumors and they definitely have intrigued us, and will undoubtedly intrigue you also. The magazine claims that Polestar will tackle the Volvo S60 in order to make an M3-killer, and could implant a 4.4-liter, Yamaha-sourced, V8 engine into it – the same unit as fitted to the XC90 and Noble M600 – be it without the two massive turbo's found in the Noble. In naturally aspirated form, this engine is said to deliver in excess of the 311 horsepower found in the M3, and if Polestar had their way with the engine, they could easily pump out 400 or more horses if they wanted to really show its German competitors how to create true performance sedans. The prototype caught testing was powered by a T6 AWD with 304 HP, but the final version will deliver much more.
Additionally, this unconfirmed car could come fitted with a Haldex all-wheel drive system and a sequential gearbox and would obviously feature more aggressive styling over the stock car. Despite all of this sounding very appealing, we have serious doubts that it'll ever make it into production, unless Polestar and Volvo can work out a cheap way to develop and produce a true rival to the BMW M3.