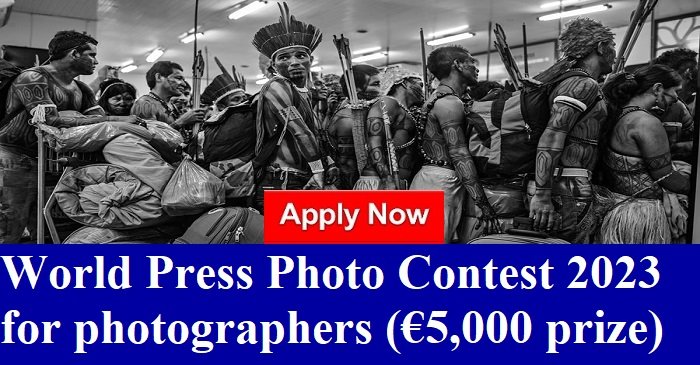 The annual World Press Photo Contest recognizes and celebrates the best photojournalism and documentary photography produced over the last year. Enter your work for free and you could win €1,000 as a regional winner and an additional €5,000 as a global winner, have your work showcased to a global audience, and more.
Entries for the 2023 World Press Photo Contest are open until 10 January 2023, 13.00 CET. We are excited to welcome a multiplicity of stories and a diverse range of photographers from all over the world to enter the contest!
Why should you enter?
Entering the World Press Photo Contest is free and open to all professional photographers working in the field of photojournalism and/or documentary photography.
As a winner, your work will be:
Included in our annual traveling exhibition seen by over 4 million visitors, shown around the world in over 100 cities
Published on our website and social platforms with over 2 million followers
Included in our yearbook
You will also receive:
€1,000 for each of the 24 regional winners and an additional €5,000 for the four global winners
An invitation to a Winners' event in Amsterdam
A physical award
Timeline
Entries open: 1 December 2022, 13.00 CET (Netherlands time)
Entries close: 10 January 2023, 13.00 CET (Netherlands time)
Global winners announcement: April 2023
Flagship Exhibition 2023 opens in Amsterdam: April 2023
Do you want to be notified about any upcoming announcements regarding the 2023 Contest?
 Sign up here.
For more information please open this link
Apply Here