APPLY FOR THIS OPPORTUNITY! Or, know someone who would be a perfect fit? Let them know! Share / Like / Tag a friend in a post or comment! To complete application process efficiently and successfully, you must read the Application Instructions carefully before/during application process.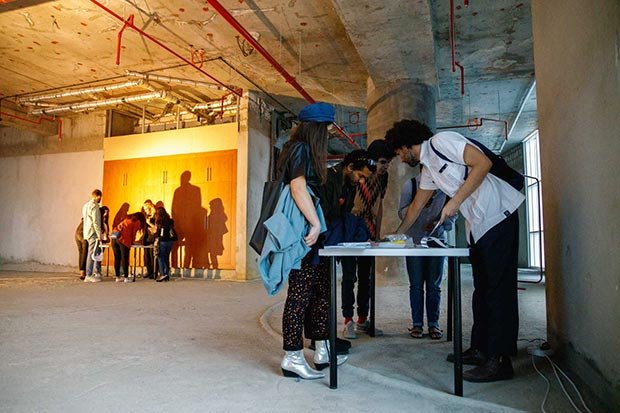 Deadline: 31 January 2020
Open to: applicants over 21 years of age with 5 years of experience
Benefits: grants up to USD 10,000
Research grants are awarded as follows:
– Grants for individuals – up to US$5,000
– Grants for duos/collectives – up to US$10,000
– Grants for independent publishers – up to US$10,000
Research grants are awarded in phases. The Foundation will work closely with the grant recipients to make sure funds are disbursed in line with research requirements.
Research grants may be used for:
– Rental of equipment required for field work (e.g. cameras, audio records, dictaphone) – – Rental of space required for video and/or audio recording (e.g. film studio, sound booth, editing suite)
– Transcription and translation services
– Video editing and/or sound editing services
– Website design and website development
– Editorial design
– Gratuities and fees for project support and assistants
– Honorariums for research collaborators, contributors, editors, copy editors, proofreaders Printing and binding of publications (print run of 500 copies only)
– Library and digital learning resources memberships
– Acquisition of primary archival resources and out of print books or publications
Funds may not be used for:
– Purchase of electronic hardware and media (e.g. film cameras, speakers, laptops)
– Purchase of personal items, health insurance, visa fees
– Purchase of books (in-circulation), monthly publication subscriptions
– Fees for personal one-on-one mentorship and/or courses, university classes, vocational studies, professional training programmes
– Postgraduate education (e.g. fees for diplomas, certificates)
– Participation (e.g. application fee, participation fee, booth rental fee) in fairs or trade market (e.g. film market, art fairs, design fairs)
– Shipping fees for personal items including books
Alserkal Arts Foundation's Research Grants are designed to support radical, innovative, and contemporary research that challenges traditional modes of practice in a variety of fields. The grants place an emphasis on interdisciplinary proposals, comparative studies, and societal discourses that link the arts, humanities, and social sciences in the context of Middle East, Alserkal Arts Foundation's Research Grants
plopandrew.blogspot.com
How to Stop Missing Deadlines? Follow our Facebook Page and Twitter !-Jobs, internships, scholarships, Conferences, Trainings are published every day!