APPLY FOR THIS OPPORTUNITY! Or, know someone who would be a perfect fit? Let them know! Share / Like / Tag a friend in a post or comment! To complete application process efficiently and successfully, you must read the Application Instructions carefully before/during application process.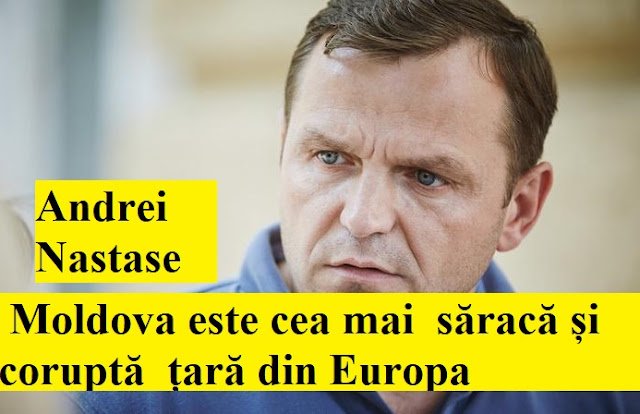 #AndreiNastase #ACUM în satele din raionul Criuleni, Dubăsarii Vechi, Critic, Boșcana.
Distribuiți, Vă rog, să ajungem peste tot.
– Moldova este cea mai săracă țară din Europa, deși Europa a susținut, în ultimii 10 ani, cu sume importante de bani Moldova. Banii nu au ajuns la oameni, au ajuns la oligarhi.
– Moldova este cea mai coruptă țară din Europa, alături de Rusia și Ucraina. Nu o spun eu, o spun institutele specializate în astfel de măsurători.
– Corupția și sărăcia au dus la depopularea Moldovei.
– De 10 ani, Plahotniuc și cu Dodon conduc Moldova. Nu trăim mai bine, salariile și pensiile sunt foarte mici.
– Cine privește canalele de televiziune ale oligarhilor, ar trebui să deschidă frigiderele sau să privească afară, să înțeleagă cruda realitate. Viața noastră nu are nici o legătură cu ceea ce încearcă mașinăria de propagandă să ne facă să credem. Moldova este la un pas de dezastru.
– Nu mâncam cum ar trebui să mâncăm, nu ne îmbrăcăm așa cum ar trebui să ne îmbrăcăm, pentru că suntem foarte săraci.
– 70% din ceea ce câștigă un pensionar cheltuie pe medicamente. Speranța de viață în Republica Moldova este cu 10 ani mai mică decât speranța de viață a europenilor.
– Situația este dramatică. Nu oamenii nu sunt vinovați de această situație, ci regimul oligarhic si criminal.
– Politicienii care conduc astăzi Moldova sunt complet compromiși. Organizația oligarhică numită PD a intrat în Parlament cu doar 19 deputați. Astăzi are majoritatea. Ce fel de politică este aceasta, ce fel de oameni sunt aceia?
– Și-au vândut sufletul diavolului sau au fost șantajați. Oamenii nu au votat ca Plahotniuc să conducă țara. Plahotniuc nu are acest drept, dar o face. Jefuiește, umilește și stăpânește Moldova.
– Câți dintre noi au ales să fie săraci? Nimeni! Știu sigur că ei, mafioții, oligarhii și politicienii corupți, aleg întotdeauna să fie foarte bogați. Moldova este foarte săracă, așa că trebuie să înțelegem foarte bine că aceste două alegeri nu pot încăpea, in acelasi timp, în sufletele și inima Moldovei.
– Ori ei, ori noi. De această dată nu trebuie să mai ieșim la proteste. Am ieșim de multe ori, zeci, sute de mii de oameni. Acum ieșim la vot. TOȚI! Aceasta este marea spaimă a regimului.
– NOI IEȘIM LA VOT, IAR HOȚII MERG LA PUȘCĂRIE.
EU NU SUNT CA EI, EU SUNT ÎMPOTRIVA LOR.
– Dacă în Moldova oamenii ar fi putut să trăiască normal, eu, din punct de vedere politic, nu aș fi existat. Aș fi fost un avocat, aș fi muncit în țară sau în străinătate, mi-aș fi crescut copiii, aș fi încărunțit asemenea tuturor, m-as fi bucurat de viață, în țara mea. Dar, așa cum este de peste 10 ani în Moldova nu trebuie să mai fie.
– PLAHOTNIUC NU A DAT, PLAHOTNIUC A LUAT!
– Nu suntem datori nimănui, suntem datori doar copiilor noștri. Nu suntem datori oligarhilor, oamenilor politici.
– Nu trebuie să-i mai lăsăm să aibă grijă de noi! Vrem să trăim normal în țara noastră, nu trebuie să aibă nimeni grijă de noi.
– Asta spun mereu oligarhii, încearcă să mintă din nou oamenii, cu vorbele lor mieroase și mincinoase.
– Ce înseamnă grijă? De câte ori, în ultimii 10 ani de zile, această mincinoasă grijă s-a manifestat? Câtă grijă ai de oameni, când Moldova este în pragul prăbușirii?
– OAMENII NU MĂNÂNCĂ CONCERTE!
– EI AU FURAT, NOI AM RĂBDAT!
– ACUM nu este ca PD sau PSRM. ACUM știe cum și va ridica Moldova. Pentru că vom pune OMUL ȘCOLIT LA LOCUL POTRIVIT și vom elibera justiția, așa încât să-i poată judeca pe hoți și să le confiște averile.
– NOI IEȘIM LA VOT, IAR EI VOR MERGE LA PUȘCĂRIE.
– Nu vă fie teamă, în cabina de vot nu vă vede nimeni. Ieșim la vot, în case nu ne poate ține absolut nimeni.
– Vor să ne împiedice frații și părinții din Diaspora să voteze.
HAIDEȚI SĂ VOTĂM NOI, CEI DE ACASĂ, PENTRU FRAȚII SAU COPIII NOȘTRI DIN DIASPORA!
– CEA MAI MARE CRIMĂ ÎMPOTRIVA UNUI POPOR ESTE SĂ-I FURI ȘI DREPTUL LA VOT!
– NU MOARTEA ESTE CEL MAI CRUD LUCRU CARE SE POATE ÎNTÂMPLA UNUI POPOR, CI CHINUL DINAINTEA MORȚII!
– OLIGARHII ȘI MAFIOȚII ASTA FAC! CU MOLDOVA ȘI CU NOI, DE 10 ANI!
O CHINUIE! NE CHINUIE!


https://www.facebook.com/AndreiNastase.DA/
How to Stop Missing Deadlines? Follow our Facebook Page and Twitter !-Jobs, internships, scholarships, Conferences, Trainings are published every day!