Octavian Ticu la Jocurile Olimpice de la Atlanta
Cea de-a XXVI-a ediţie a Jocurilor Olimpice s-a desfăşurat, la Atlanta, în perioada 19 iulie – 4 august 1996.
Jocurile Olimpice împlineau 100 de ani de la prima ediţie modernă de când a redevenit cea mai importantă competiţie sportivă internaţională. Ceremonia a fost deschisă de preşedintele american Bill Clinton. Flacăra olimpică a fost aprinsă de fostul mare boxer american Muhammad Ali.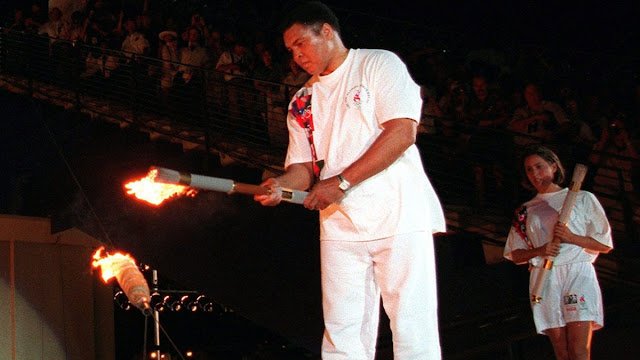 Ediţia americană a impresionat prin dotările moderne, inovaţiile tehnologice şi frumuseţea parcului olimpic, care funcţiona pe post de piaţă centrală pentru satul olimpic. Întrecerile olimpice s-au desfăşurat pe cele mai moderne baze sportive din lume, cu dotări de excepţie.
Oraşul Atlanta a avut cinci contracandidate Atena, Toronto, Melbourne, Manchester şi Belgrad pentru găzduirea Jocurilor.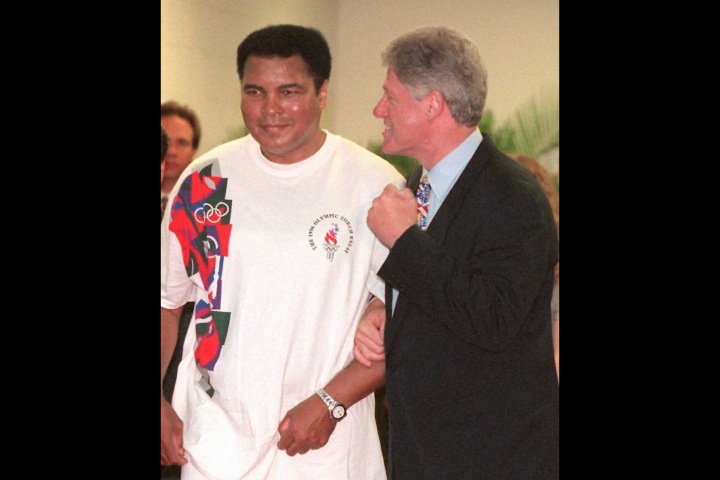 Octavian Țîcu este de baștină din satul Costuleni, Ungheni, și a fost de şapte ori campion al Republicii Moldova la box. Octavian Țîcu : "La Ungheni am învățat și m-am antrenat, de aici am pornit și am devenit primul boxer moldovean și primul unghenean calificat vreodată la Jocurile Olimpice de la Atlanta din 1996!
Vreau sa scriu despre un eveniment in care domnul Țîcu a fost martor si cel mai probabil ca sunt niste amintiri pe care nu vrea sa-si le aduca aminte!
Câteva mii de oameni se aflau, pe 27 iulie 1996, în Centennial Olympic Park la un concert al formaţiei Jack Mack and the Heart Attack. La eveniment au participat câteva mii de oameni. Capacitatea 'Satului Olimpic' a fost de 15.000 de locuri, cea mai mare din istoria Jocurilor Olimpice. Pentru prima oară în istorie, toate cele 197 de comitete olimpice naţionale au fost reprezentate la Olimpiadă.
În jur de miezul nopţii, un bărbat a plasat la locul evenimentului un rucsac militar care conţinea trei bombe artizanale, amplasate pe o placă de metal şi înconjurate de cuie. La ora 1.20, bomba plasată în parcul olimpic a explodat. Pe 27 iulie 1996, în Centennial Olympic Park din Atlanta, a avut loc un atentat cu bombă. Jocurile Olimpice de la Atlanta au fost umbrite de producerea atentatului terorist cu bombă. Parcul Centenar Olimpic nu făcea parte din sistemul de securitate al Jocurilor.
Dacă agenţii de pază nu ar fi acţionat rapid, numărul răniţilor şi al deceselor ar fi fost mult mai mare. In momentul detonarii, doar o parte din spectatori a fost evacuata, motiv pentru care doua persoane au murit, iar 111 au fost ranite. Una din victime era un cameraman care a murit chiar in momentul in care filma. În ciuda evenimentului, organizatorii şi participanţii la Jocurile de la Atlanta au decis că Olimpiada trebuie să continue.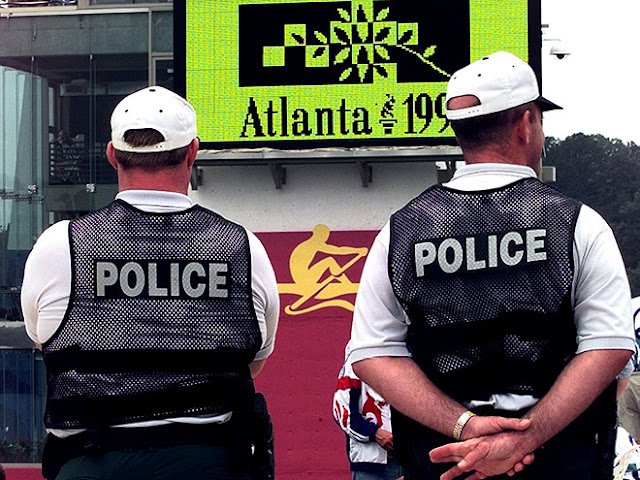 Preşedintele Statelor Unite, Bill Clinton a declarat ca a fost un act de terorism şi a dat asigurări de la Casa Albă că se vor face toate eforturile pentru a prinde si pedepsi vinovatii. După încheierea probelor sportive, Centennial Olympic Park devenea locul unde se strângeau oamenii pentru a participa la diverse evenimente de divertisment până noaptea târziu.
După o anchetă care a durat mai mulţi ani si Indiciile descoperite la locul faptei i-au condus pe investigatori către Eric Rupert Rudolph, un militant de extremă-dreapta, dar a reuşit să fugă de autorităţi timp de mai mulţi ani.
In 2003, după cinci ani pe lista FBI cu cei mai căutaţi fugari, Eric Rupert Rudolph a fost arestat, fiind acuzat de alte trei atentate, cu acelaşi mod de operare ca la Atlanta. Atentatul din 27 iulie a fost primul din cele patru comise de Eric Robert Rudolph.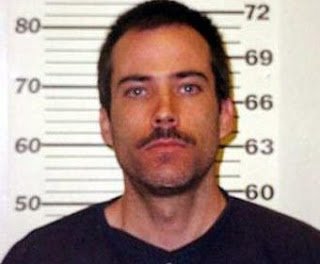 Acesta a plasat trei bombe artizanale pe o placa de metal, inconjurate de cutii in timpul unui concert, care au fost descoperite de autoritati. In august 2005, autorul atentatului, Eric Robert Rudolph, a dat o declaratie in care isi cerea iertare victimelor si familiilor acestora. A primit inchisoare pe viata, fara drept de apel.
Cele mai înspăimântătoare morţi la Jocurile Olimpice
1). Primăria oraşului Soci, Rusia gazda celei de XXII-a ediţii a Jocurilor Olimpice de iarnă, a ucis sute de câini vagabonzi înainte de începerea competiţiei.
2)Pe 27 iulie 1996, în Centennial Olympic Park din Atlanta, a avut loc un atentat cu bombă care a ucis două persoane şi a rănit alte 111.
3) În septembrie 1972, la a XX-a ediţie a Jocurilor Olimpice de la Munchen, terorişti palestinieni aparţinând grupării "Septembrie Negru" au pătruns în clădirea în care erau cazaţi sportivii israelieni, capturând 11 ostatici. Bilanţul a fost unul tragic: au murit toţi ostaticii, un poliţist german şi cinci răpitori. Alţi trei terorişti s-au predat poliţiei germane.