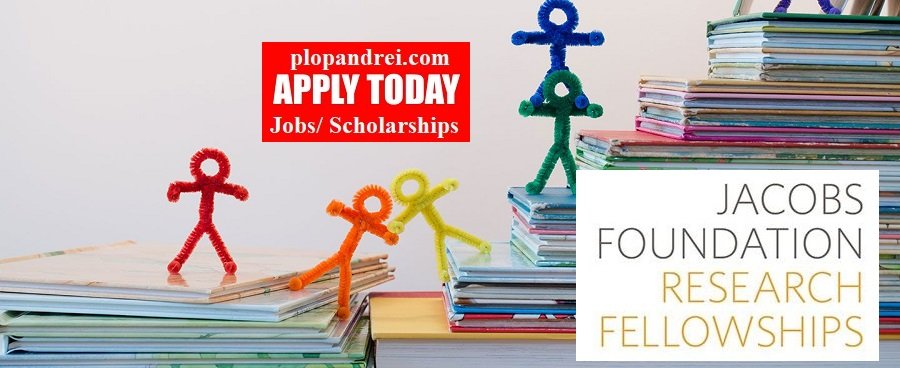 The Jacobs Foundation Research Fellowship Program is a globally competitive fellowship program for early career researchers aiming at improving the development and living conditions of children and youth. This includes, but is not limited to, educational sciences, psychology, economics, sociology, family studies, media studies, political sciences, linguistics, neurosciences, and medical sciences.
GENERAL INFORMATION
Target Group
Highly talented early career researchers.
The ideal candidate has received his/her PhD or equivalent degree within the past 10 years.
Funding amount
CHF 150'000
Funding period
3 years
Number of fellowships per year
Up to 12
Use of funds to cover the fellow's salary
Up to 50% of the grant amount
Funding of overhead / indirect costs
Up to 10% of the total amount of funding (i.e. CHF 15'000) in addition to the basic grant
Additional funding
Fellows may apply for additional funding at the end of the fellowship to conduct further projects with a focus on evidence to action and scientific capacity building.

Please note that the Jacobs Foundation is no longer offering an Advanced Research Fellowship.
ELIGIBILITY
The ideal candidate
has obtained his/her PhD or equivalent degree within the past 10 years;
is employed at an institution of higher education or research institute;
is conducting high-quality research in an area of interest to the Jacobs Foundation;
is committed to engaging with the Jacobs Foundation and the Fellowship Network and contributing to the Foundation's activities.
SELECTION CRITERIA
The following selection criteria are weighted equally:
Past research accomplishments and publication record
Creativity and potential for serving as a leader in the scientific community
Scientific quality of methods and data
International relevance of the fellow's planned work
Potential for promoting human development and learning
Alignment of planned projects with the goals of the Jacobs Foundation
Willingness to support the Foundation's aims and to engage with us
HOW TO APPLY
Technical information:
Click on Post Application.
Register on the Spigit website to gain access. If you already have an account, sign in directly.
Fill in the online application form. You may save your application at any time and finish later.
Applications must be completed by January 11, 2021, 23.59 CET. After this time, the application form will automatically close.
Three additional documents must be submitted:
To be uploaded in connection with the application form:
The candidate's curriculum vitae, including a list of the candidate's scientific publications
A published scientific paper by the candidate

To be sent separately to the Jacobs Foundation:
A 1-page recommendation letter from a enior researcher, within or outside of the candidate's department, supporting the candidate and describing his/her qualifications, initiative, and research. This letter should be sent directly to fellowship@jacobsfoundation.org.

Recommendation letters have to be sent by January 11, 2021, 23.59 CET.
Incomplete applications and applications not submitted via the online application form will not be considered.
Please have a look at the FAQs and Application tips here.
Go to online application
For more information please open this link
https://jacobsfoundation.spigit.com/2021applications/Page/HowToApply