APPLY FOR THIS OPPORTUNITY! Or, know someone who would be a perfect fit? Let them know! Share / Like / Tag a friend in a post or comment! To complete application process efficiently and successfully, you must read the Application Instructions carefully before/during application process.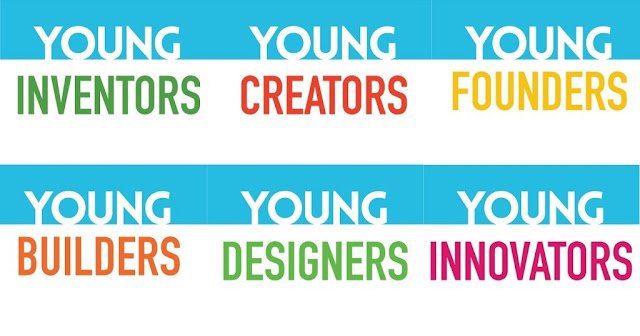 ABOUT THE YOUNG LEADERS INITIATIVE
On September 19, 2016, the Office of the UN Secretary-General's Envoy on Youth unveiled the inaugural class of the Young Leaders for the Sustainable Development Goals – 17 young change-makers whose leadership is catalyzing the achievement of the Goals.
From food to fashion to finance, the Young Leaders for the SDGs come from many different backgrounds, represent every region in the world and help young people worldwide in support of the Goals.
Convened by the Envoy on Youth, the Young Leaders for the SDGs are recognized for their leadership and contribution to a more sustainable world.
As a community, they work to support efforts to engage young people in the realization of the SDGs both through strategic opportunities with the UN and through their existing initiatives, platforms and networks.
The Young Leaders for the SDGs support one ore more of the following initiatives:
Advocate for the Goals, in ways most accessible and relatable to young people across different contexts;
Promote innovative ways of engaging their audiences and peers in the advocacy and realization of the Goals;
Contribute to a brain trust of young leaders supporting the UN and partners for key moments and initiatives related to the Goals.
On a biennial basis, 17 new Young Leaders are selected through an open call for applications and rigourous assessment process. Candidates are scored on aspects such as ability to influence and motivate others, innovative nature, and story telling skills. Their work is assessed based on scalability, impact, achievement, influence, and integrity. A High-Level Selection Committee comprised of leaders from the United Nations, governments, civil society, and the private sector conduct a final review of the top candidates.
After their tenure, Young Leaders for the SDGs remain involved in the initiative as alumni and collaborate and mentor the current class of Young Leaders.
The Young Leaders Initiative is powered by the Office of the UN Secretary-General's Envoy on Youth, in collaboration with our partners. The Initiative is a  part of the Global Youth Partnership for Sustainable Development Goals, launched in 2015 and housed in the Envoy's Office.
FOR MORE INFORMATION PLEASE OPEN THIS LINK
http://sdgyl.org/about/ Become One of the UN Youth Envoy's Young Leaders for the Sustainable Development Goals 2020
plopandrew.blogspot.com
How to Stop Missing Deadlines? Follow our Facebook Page and Twitter !-Jobs, internships, scholarships, Conferences, Trainings are published every day!