1991 BMW NAZCA C2 CONCEPT
The Nazca C2 concept car is a 1991 BMW. This prototype is designed by the company Italdesign of Giorgetto Giugiaro.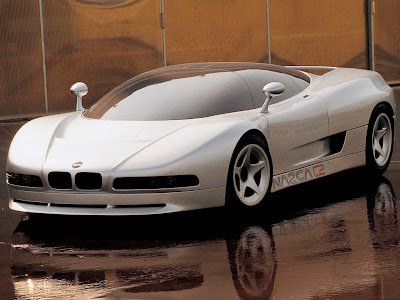 The engine is located substantially in the middle of the car. The Nazca was designed as a propulsion and domed roof is reminiscent of certain sketches Bugatti EB 110 as.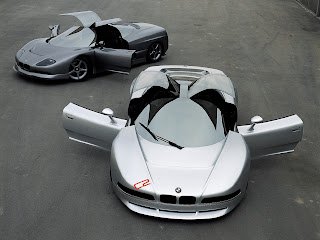 The car is powered by a BMW V12 4998 cc with a power of 350 hp to 298 km / h all coupled to a 6-speed manual transmission.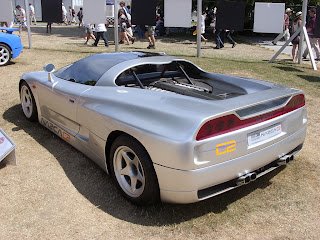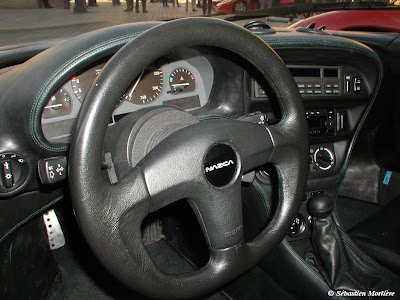 At the time of presentation of the Nazca, many obnservateurs and many fans of the Bavarian brand hoped that the step would be taken towards mass production was therefore limited. This would have to find a worthy descendant cut M1, also designed by Giugaro.
Testing the press greeted his impressive balance and behavior. Ital Design had played the maximum relief, with many elements carbon.