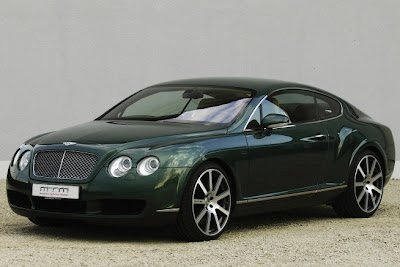 For this time we will review about the MTM Bentley Continental GT Birkin Edition. to have a super machine that is, 6-liter W12 with twin aspirations Turbochanger. MTM Birkin Edition Bentley Continental GT is the fastest Bentley products, with top speeds reaching nearly 206 mph. Engine output increased to 650 hp and 586 lb-ft of torque via recalibration of the engine electronics and a new exhaust system. make the car faster and remain environmentally friendly.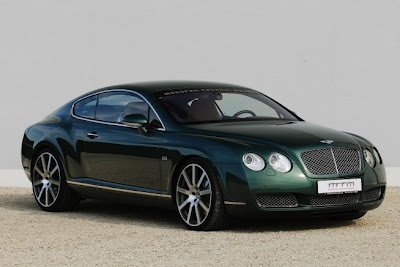 From MTM press: The Bentley Continental GT is a perfect car, you would think at least. And everyone would agree with this. Nevertheless, Motorentechnik Mayer has a number of tuning measures up its sleeve which accentuate its strengths without distorting its character. For example, besides a compact attachment at the rear, no measures are implemented that might detract from the elegant appearance of the Continental GT.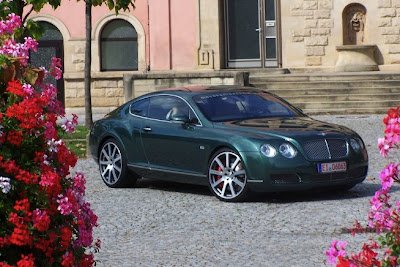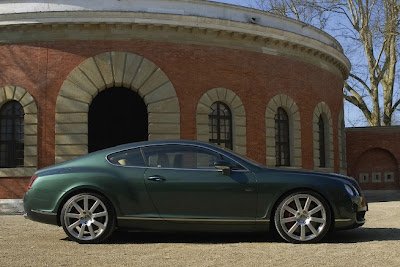 mtm supplies various performance kits. The spectrum ranges from optimized programming of the control electronics through to the complete conversion of the engine unit. All the versions have been developed by mtm on its proprietary dynamometers and thoroughly tested in road and racing use. 560 bhp as standard and a top speed of 318 km/h should actually suffice for the highways of this world. True… but only if it wasn't possible to achieve more.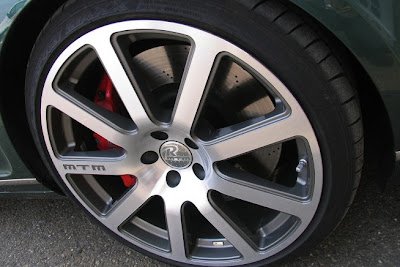 In an initial power class, mtm boosts the power of the 12 cylinder engine by recalibrating the engine electronics to 635 bhp / 467 kW and the torque to an impressive 780 Nm. With the second performance kit, mtm conjures up to 650 bhp / 478 kW out of this large 6-liter W12 engine, which then generates a staggering 795 Nm with ease instead of the already impressive 650 Nm of the production version. The 2.5 ton blockbuster converts this increased torque in 4.2 seconds for the sprint from "zero to hundred" (series: 4.8 s). A small world lies between the series and mtm top speed. On the high-speed Nardo oval in Italy, where the 300 km/h+ elite meet up every year for a showdown, the mtm Continental GT produced the proven 331 km/h! This makes it the fastest Bentley ever built.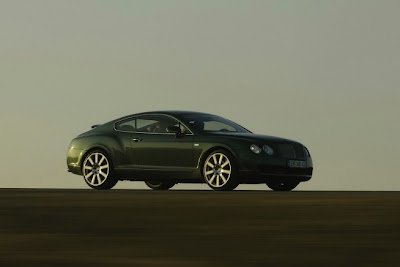 The Continental GT is allowed to make this increased power public by means of an mtm exhaust system from the catalytic converter, including a center and end muffler with throttle control. The exhaust system is included in power class II. The mtm exhaust systems are developed on a dyno. The crucial factor in the development is to ensure a maximum level of throughput and performance whilst abiding by the legally prescribed noise limit values. By means of an intelligent choice of material, namely high-grade, polished stainless steels, mtm achieves a low-weight design, which offers maximum durability at the same time.