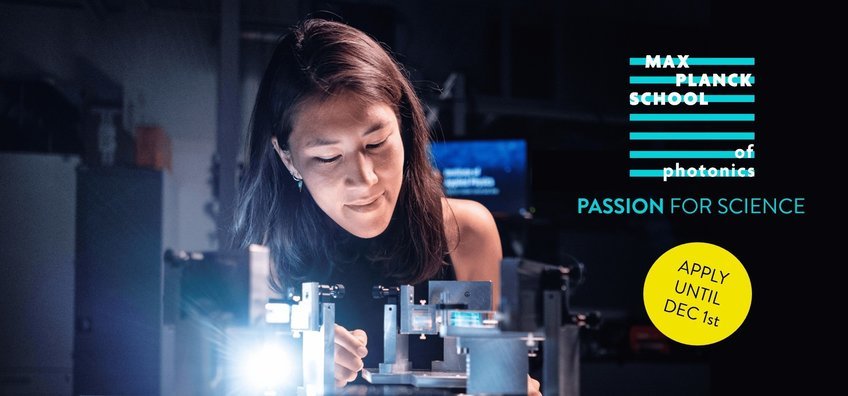 The application portal is open now!
The application phase ends at December 1st 2020 for admission in summer 2021.
How does the application procedure work?
Step 1: The Online Application
A. First: Register
Register at the application Portal, then choose whether you apply for the study or research phase (please let us know if you are not sure which phase to apply for).
B. Then: Invite your Referees
Add the contact details of at least two referees and invite them ("Submit to Send E-mails to referees" at the bottom of the page) to fill out a reference questionnaire. Doing this first will allow your referees more time to provide their references. You also have the option to upload letters of reference. However, the invitation-based reference is considered the default option and strongly recommended.
Please note:
You have to complete this section and trigger the email invitation to your referees at first in order to continue with your application. This will give the referees sufficient time to submit the reference forms before the deadline of submission. Importantly, at least two referees need to be invited to fill out reference questionnaire before you can submit your application. Please add the contact details of two referees who can attest to your research, academic, or professional abilities in the context of your interest in pursuing a graduate degree. We recommend that you personally contact the referee regarding your reference form before triggering the email invitation.
After having filled out the form, press the Submit to Send E-mails to Referees button. An email invitation will then be sent, providing the Referees with all the necessary information to electronically fill out the reference questionnaire.
You will receive an email of confirmation as soon as a referee has submitted a reference questionnaire.
It will not be possible to make any modifications or corrections to the content of this References tab, once the referees have been contacted.
In some cases, email invitations may be directed to the spam folder of a referee's email account. Therefore, it may make sense to confirm with the respective referee that email invitation has arrived in the regular folder.
C. Finish your Online Application:
Please fill out the rest of the application form by adding the required information and uploading the required documents. Click Save whenever you add any new content. You may revisit and modify your application at any time prior to final submission. Once the application is completed you submit it ("Submit Application"). Please make sure that you revised the application thoroughly before submitting. Your application is only considered complete if application and both letters of reference have been submitted before the deadline of application. After submission you will no longer be able to edit your application. Your submitted data will be available to view throughout the application process.
Unless specified otherwise, all candidates applying for both the study phase and the research phase must provide the following documents:
candidates applying for the study phase must provide a copy of their Bachelor's certificate. Candidates applying for the research phase must provide a copy of their Master's certificate. If you have not yet finished your degree, you may apply with a preliminary Transcript of Records (ToR) including the marks of all completed courses so far. A brief description of the courses would be helpful.
candidates applying for the study phase must provide a school leaving certificate with marks.
a comprehensive and up-to-date curriculum vitae (CV). Please list all stages of your education chronologically, as well as a clear statement as to your current status and/or occupation including information on (un-)employment or parental leave. Any prizes, scholarships or extraordinary social, cultural or sportive activities may also be listed.
a typewritten letter of motivation. The letter should not exceed one page and should describe your personal background, your interests and reasons for applying to the MPSP program. Candidates applying for the study phase should include their preference of study university (for further details click here), whereas candidates applying for the research phase should include their choice of research topics (for further details click here).
Contact information of at least two referees that will be contacted through our application portal in order to fill in a questionnaire about you. Letters of reference can also be uploaded. However, it is strongly recommend to use the invitation based process. For further details, check the FAQ.
a copy of your passport or ID card
proof of English proficiency. Please provide one of the following certificates, unless an exemption from the language requirement applies (see below):
– TOEFL, or an equivalent English test (minimum points/grades): TOEFL PBT (550), TOEFL CBT (215), TOEFL IBT (85), IELTS (6.5)
– Cambridge English Proficiency (CPE) exam or Cambridge English Advanced (CAE) exam
– German "Abitur" with comprehensive coverage of the English language
– Language exemptions: nationals from the USA, U.K., Ireland, Australia, New Zealand or Canada, as well as B.Sc. or M.Sc. graduates who obtained their qualification in one of these countries
– Exemptions may be possible in cases where the language proficiency test is expired or where the previous education phase was taught in English, please contact the MPSP office before submission of your documents: photonics@maxplanckschools.de.
a Graduate Record Examination (GRE) : general test, physics or math subject test is highly recommended, but not mandatory.
Step 2: The Online Test
We will have a look at your written applications and invite promosing candidates to participate in an online test on fundamentals in maths and physics on Master's degree level. This test is similar to GRE subject tests, but more specific to photonics. It will be provided through an online proctoring service and can be taken anytime during a fixed period of 2-3 days. Of course, participation in the test is free. You will also receive more detailed information about the test when you are invited to it.
Step 3: The Application Interview
Those applicants who performed well enough in the online test will then be invited to an application interview. Here, some of our fellows will talk to you about your (future) research, you may also have to prepare a short presentation (more details will follow when you are invited to the interview). In the application interviews, we try to assign you to those Fellows who work in the research fields you are interested in.
For more information please open this link
https://www.maxplanckschools.de/photonics/application