APPLY FOR THIS OPPORTUNITY! Or, know someone who would be a perfect fit? Let them know! Share / Like / Tag a friend in a post or comment! To complete application process efficiently and successfully, you must read the Application Instructions carefully before/during application process.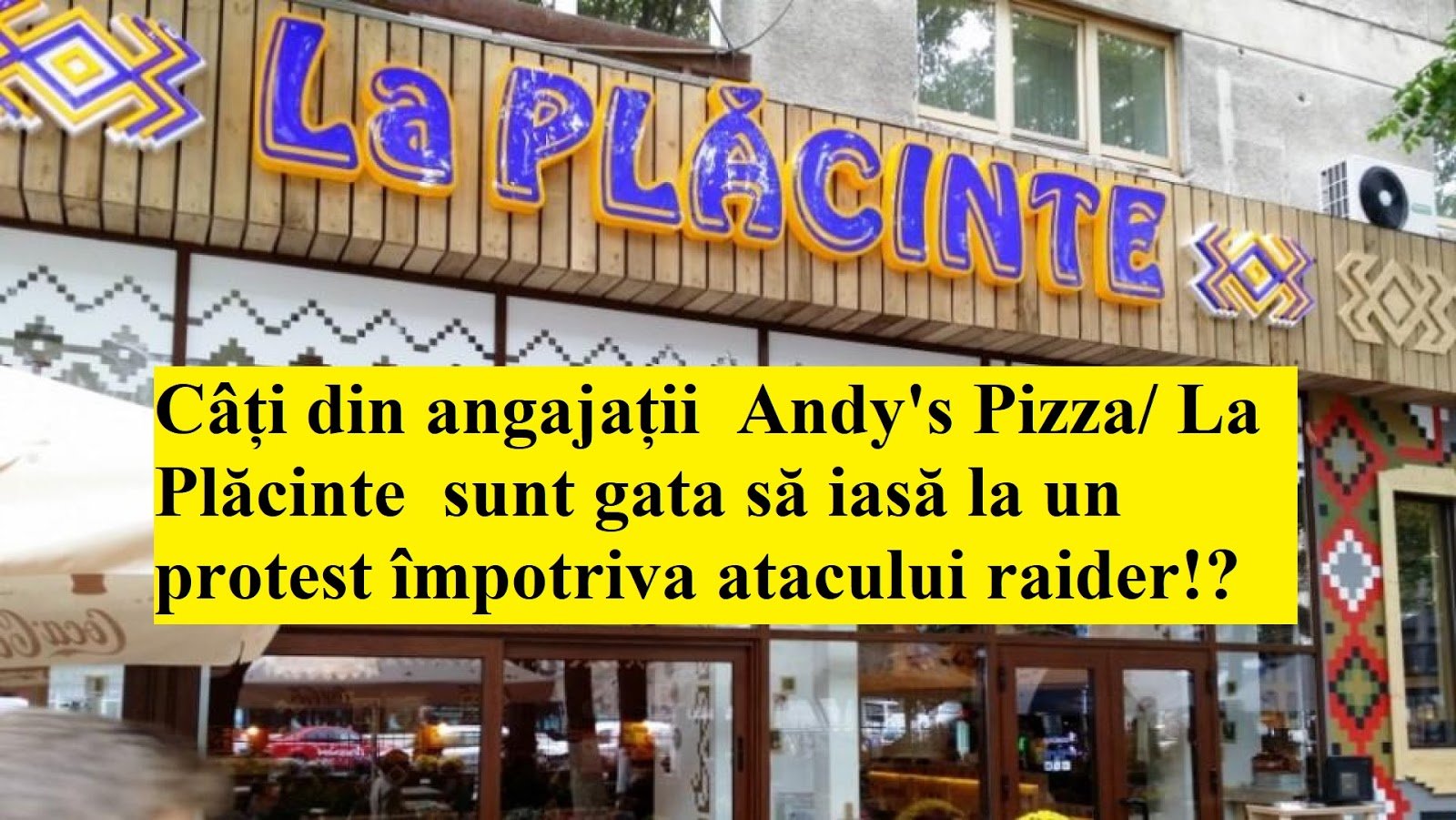 Cand eram student la specialitatea Relații Internaționale de la ULIM era un obicei in cadrul facultații: ca după fiecare examen pe care îl susțineam să ne ducem cu toți împreună la Andy's Pizza sau La Plăcinte. Iar dacă venea cineva din străinătate la mine în ospeție îl duceam La Plăcinte! Pentru ultima dată eu am fost în Republica Moldova pe 28 septembrie 2010, iar ziua de 28 septembrie este ziua mea de naștere și ultima zi în Moldova eu am sărbătorit-o la Andy's Pizza/ La Plăcinte lângă gara feroviară din Chișinău! Am doar amintiri plăcute legate de Andy's Pizza/ La Plăcinte și înțeleg deasemenea că multe lucruri s-au schimbat în Moldova. Pe lângă universitatea din Moldova am studiat și dreptul în Romania și deasemenea masterul de Analiza și Soluționarea Conflictelor iar acuzațiile care i se aduc patronului acestuia mi se par nefondate.
Cu toți înțelegem că toate acuzațiile care i se aduc, nu sunt altceva decât tentative de discreditare a patronului Andrei Tranga și metode agresive de preluare a businessului Andy's Pizza/ La Plăcinte
Însă pe mine mă deranjează câteva lucruri pe care eu nu pot să le trec cu vederea!
Nu se mediatizează suficient și angajații în cadrul restaurantelor Andy's Pizza/ La Plăcinte nu întreprind măsuri pentru ași apăra interesele prin proteste!
În cadrul resturantelor Andy's Pizza/ La Plăcinte sunt peste 4000 de angajați și dacă fiecare angajat și-ar aduce la protest soția/prietena sau un prieten am putea zice că s-ar aduna imediat peste 8000 de persoane! Sunt foarte multe localuri în Chișinău și dacă în fiecare local s-ar lipi postere în care să invite lumea la protest și chelnerii să le mai dea câte un fluturaș la fiecare client în care să scrie: vă invităm să participați la protestul de pe 9 iunie, ora 11 în PMAN ( este doar un exemplu) pentru a ne susține pe noi, pentru a-l susține pe Andrei Tranga și pentru a proteja un brand național de care sunt mândrii toți moldovenii! S-ar putea ca din varii motive ca unii angajați să nu poată participa la protest însă la un simplu calcul ar trebui să se adune peste 15 000 de persoane! Eu nu cred că în Moldova să existe persoane care să nu fi auzit de Andy's Pizza/ La Plăcinte și nu vor fi solidari cu angajații care prepară niște bucate delicioase!
Reacția unei jurnaliste în care vorbea că nu vrea să mediatizeze arestul lui Tranga și cine stau in spatele acestui arest din cauza că nu i-a dat bani, mi-a creat doar dezgust! Rolul unui jurnalist este de fi câinele de pază al societății și de a aduce la cunoștința publicului de fiecare dată atunci când se comit abuzuri de către puterea Legislativă/ Executivă/Judecătorească! Prin astfel de declarații nu face decât să demonstreze că ești o nulitate de jurnalist și că lucrezi doar pentru acele persoane care te platesc! Și atunci care este diferența dintre un post controlat de Plaha și un post controlat de către alt oligarh care controlează precum TV8! Prin astfel de gesturi precum că nu vreau să mediatizez doar din simplul fapt că nu mi-au dat bani denotă că ești o persoană de cea mai joasă speță!
Dacă vroiai cu adevarat să câștigi respectul tuturor oamenilor de afaceri trebuia să scoți la iveală toate neregulile care s-au făcut în acest caz și faptul că nu ți-au dat bani denotă ca Tranga a avut dreptate!
Există resurse alternative de mediatizare precum ar fi rețele de socializare! A fost creat o pagină de facebook FreeAndys însă la resursele administrative pe care le are Andy's Pizza/ La Plăcinte eu aș fi vrut să ducă o campanie mai activă pe rețelele de socializare.!
Vreau să cred că angajații Andy's Pizza/ La Plăcinte vor fi solidari cu patronul lor!
Vreau să cred că va exista o mobilizare și vor ieși cu toții la un protest pentru a-și apăra locurile de muncă, pentru a apăra un brand național!
Vreau să cred că angajații Andy's Pizza/ La Plăcinte gândesc la fel ca mine și vor da cel puțin un share la această postare!
Eu am doar amintiri plăcute despre Andy's Pizza/ La Plăcinte și în momentul când mă voi întorce în Moldova, primul lucru pe care îl voi face, voi merge la un local Andy's Pizza/ La Plăcinte!
Eu cred că dacă voi o să vă mobilizați o să vină foarte multă lume să vă sprijine! Pentru că nu sunteți unicii care sunt forțați prin metode criminale de a renunța la afaceri, iar cei care au fost cel puțin o dată in Andy's Pizza/ La Plăcinte vor fi solidari cu voi!
Va trasmit salutări din Montreal/ Canada!
Cu stimă și respect pentru toți angajații Andy's Pizza/ La Plăcinte!
Vă iubesc Enorm!

Din suflet. Restul sunt doar ingrediente!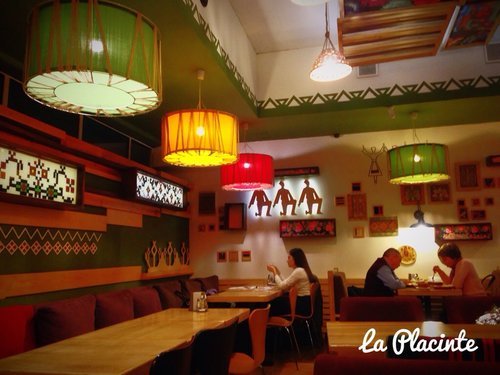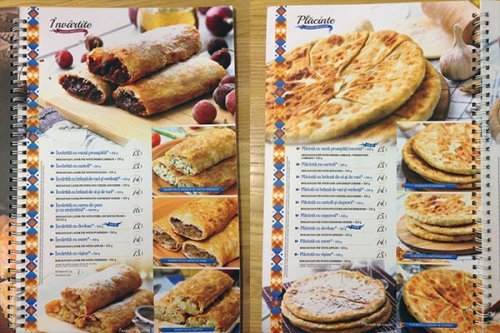 How to Stop Missing Deadlines? Follow our Facebook Page and Twitter !-Jobs, internships, scholarships, Conferences, Trainings are published every day!