APPLY FOR THIS OPPORTUNITY! Or, know someone who would be a perfect fit? Let them know! Share / Like / Tag a friend in a post or comment! To complete application process efficiently and successfully, you must read the Application Instructions carefully before/during application process.




Blocul ACUM vrea ca Andrei Năstase să fie speaker, iar PSRM insistă pe candidatura Zinaidei Greceanîi. Negocierile s-au terminat fără declarațiile liderilor PAS și PPDA.


Zinaida Greceanîi. – "Pozițiile au rămas aceeași, inclusiv și la Blocul ACUM. Maia Sandu și Andrei Năstase vor ca noi să votăm Prim-ministrul lor, dar și Președintele Parlamentului din partea blocului ACUM, tot pachetul lor de legi, și pe urmă mai vedem. Vă dați foarte bine seama că noi ca o forță politică cu cei mai mulți deputați în Parlament, desigur că nu putem accepta aceste lucruri. Noi am consultat fracțiunea și noi desigur că nu putem să cedăm funcția de speaker a Parlamentului. Așa e normal într-o țară parlamentară ca partidul cu cele mai multe voturi să obțină ceva, iar noi le-am propus ca funcția de Președinte al Parlamentului să fie din partea PSRM. Ei au rămas să se gândească. Noi nu avem ce ne gândi, iar poziția noastră este clară.",

a
Va recomand sa cititi si acest articol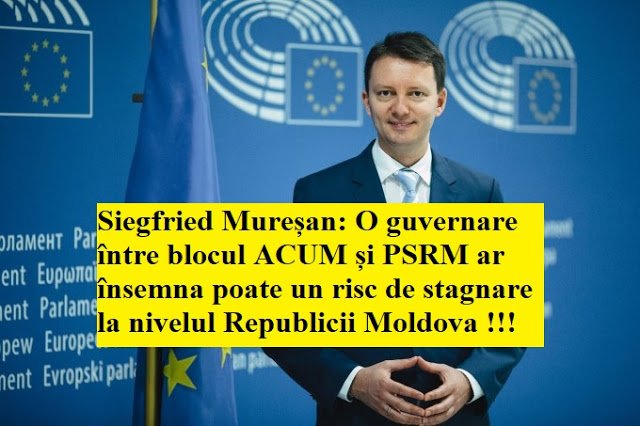 Siegfried Mureșan: O guvernare între blocul ACUM și PSRM ar însemna poate un risc de stagnare la nivelul Republicii Moldova ! citeste mai departe
How to Stop Missing Deadlines? Follow our Facebook Page and Twitter !-Jobs, internships, scholarships, Conferences, Trainings are published every day!