APPLY FOR THIS OPPORTUNITY! Or, know someone who would be a perfect fit? Let them know! Share / Like / Tag a friend in a post or comment! To complete application process efficiently and successfully, you must read the Application Instructions carefully before/during application process.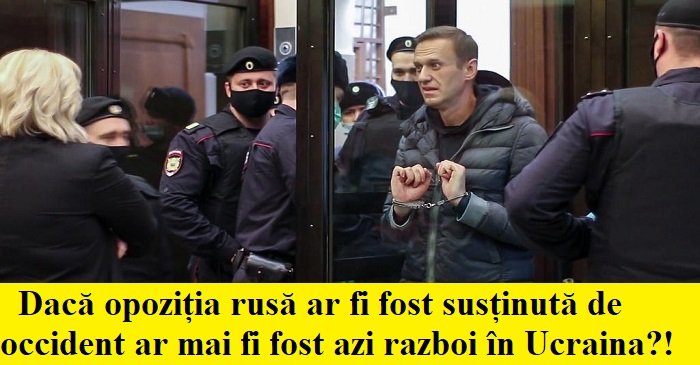 Cei care mi-au citit lucrarea cred că și-au dat seama de intenția mea!
Eu folosesc Telegramul și după cum știți că Telegramul este fondat de un frați Durov care au creat o altă rețea de socializare Vkontakte și a fost preluată abuziv precum și alte businessuri precum a lui Evgheni Cicivarkin, un fost co-proprietar al companiei rusești de telefonie mobilă Evroseti. ( Cei care nu cunosc istoria acestui personaj recomand să citiți sau să priviți documentar/ interviuri cu el) !
Serviciile de inteligență întotdeauna vor folosi ocazia de a suspecta mai ales cei din est pe o persoană care folosește o rețea de socializare creată de un rus! dacă îi deranjezi să faci contrabandă ( țigări, metale, alcool, droguri etc) de obicei ei sunt cei care protejează aceste businessuri împreună cu poliția și când nu au dovezi/compromat ca să te aresteze sau șantajeze este destul ca să ai o rețea socială care aparține unui rus cum ar fi Telegramul!
Ok, este creată de un rus și problema pentru ei este rezolvată! Pot să obțină și permis de la judecător pentru a fila persoana interesată!
Însă ce facem cu cei care folosesc Google sau Gmail care unul dintre cei doi fondatori este tot rus! Se cunoaște că fondatorii Google sunt Larry Page și Sergey Brin! Sergey Brin este de origine rusă! Ce facem? Îi suspectăm pe toți americanii de spionaj? Sună ridicol și sunt de acord! Da toți programatorii ruși care lucrează pentru Microsoft? Sunt sigur că și cei de la Facebook au programatori ruși!
Dar rușii care folosesc Facebook după logica unora cei de la FSB ar trebui să îi aresteze pe toți ruși că ar fi spioni americani!
Eu am scris despre telegram pentru că am văzut la mai multe persoane de pe Facebook că ar fi o creatură a serviciilor ruse și de aceea am dat și exemple cu celelalte platforme online!
Spre deosebire de unii eu nui consider pe toți ruși pi……zi! Dacă toți ruși sunt pi…….zi atunci cine este Alexei Navalny? Garry Kasparov? Hodorkovsky? Dar Sergey Brin?
Aproopo! Garry Kasparov era împotriva ideii că Rusia să revină în Consiliul Europei după ce a fost retrasă odată cu preluarea Crimeii în 2014 însă mai multe state europene au votat ca rușii să revină și rușii iar ia atacat pe ucraineni în 2022 și iar au preluat teritorii de la ucraineni! De ce au votat că ruși să revină la Consiliul Europei? Corupția nemțiilor de exemplu! Da când a fost otrăvit Navalny a urmat vreo reacție împotriva regimului Putin? Vreo sancțiune ceva!? Nimic! Da când a fost arestat Navalny a urmat vreo reacție? Vreo sancțiune împotriva regimului Putin? Nimic!
Ce facem cu rușii care sunt împotriva regimului Putin și cu cei din occident care fac/ făceau business cu regimul lui Putin!?
Dacă cei din occident ar fi sancționat de fiecare dată când persoane precum Navalny sunt persecutați am fi avut azi o altă conducere democrată în Rusia însă corupția nemțiilor stă la baza regimului Putin!
Ca să nu uităm! Putin vorbește germana și a lucrat și Republica Democrată Germană ca KGB-IST!!!
Plop Andrei/ Lucrarea de master/ – Rolul mass-media în reflectarea conflictelor geopolitice. Studiu de caz: Mass-media în Federaţia Rusă/ |
Vreau să mai adaug! Am fost/ Sunt înregistrat pe platforme rusești precum VK și mă piș pe toate serviciile precum SRI, SIE, FBI sau CIA care au lucrat cu proxenetul Plahotniuc și care au mai luat și mită de la el iar cei de la SRI inclusiv fostul director George Maior, Plahotniuc ia pus la dispoziție și fete în hotelurile din Moldova cu care ia filmat iar toți din Moldova știu ce facea Plahotniuc cu compromate!
Întrebarea mea pentru americani: când o să-mi returnați pagina mea de Facebook cu 95000 de like-uri? Le-ați făcut o favoare la proxenet și la activiștii lui însă dacă tot e în Global Magnitsky Act poate îmi returnați și pagina și o să îmi faceți și o favoare dacă o să-mi scrieți o scrisoare cu scuzele de rigoare și deasemenea și persoanele care au cerut să mi-o blocheze!! Pagina încă mai există însă am fost șters ca admin și toate tentativele de a recupera au eșuat!!!
Despre mintalitatea rușilor am scris în lucrarea de master! Evident că nu este totul însă este totuși o lucrare științifică și trebuie să fii cât mai succint!
Este evident că securiștii români/ Moldoveni ( activiști sub acoperire) au încercat să își bage indivizii lor peste tot și unii chiar se laudă cu analizele mele că ar fi ale lor chiar dacă au studii de chelneri/ bucătari/ frezerite etc…! Și sunt analfabeți!
Lucrarea este scrisă de mine și este originală în totalitate și toate ideile îmi aparțin! Meritul este doar al meu în totalitate!
Și apropo, dacă George Maior era/este controlat de Plahotniuc înseamnă că este controlat și de ruși!
update January 8, 2022
Also I was / or am registered on social networks / Russian platforms and those who have not read my master's thesis please do not even comment!
The master's thesis is written by me and only by me, the master's thesis was completed in 2015 but I only defended it in 2016 because of some idiots!!
Plop Andrei / Master's thesis / – The role of the media in reflecting geopolitical conflicts. Case Study: Media in the Russian Federation /
And for those who work in the intelligence services: If you did not understand the meaning of the master's thesis, please print it in 100 copies and ask a friend to hit you in the head, especially for the intelligence services in Romania and Poland but I understand that the idiots who took bribes from the Russians will never want to understand it!!!
Americans, when will you return my page!?
here are two pages and they were the messages I received weekly with statistics! – here in the statistics it says that there are 85,000 likes
Jobs/ Internships/ Trainings still exist and I was deleted as admin, but the second page was completely deleted!
change the world through education had only 15000 likes
How to Stop Missing Deadlines? Follow our Facebook Page and Twitter !-Jobs, internships, scholarships, Conferences, Trainings are published every day!