APPLY FOR THIS OPPORTUNITY! Or, know someone who would be a perfect fit? Let them know! Share / Like / Tag a friend in a post or comment! To complete application process efficiently and successfully, you must read the Application Instructions carefully before/during application process.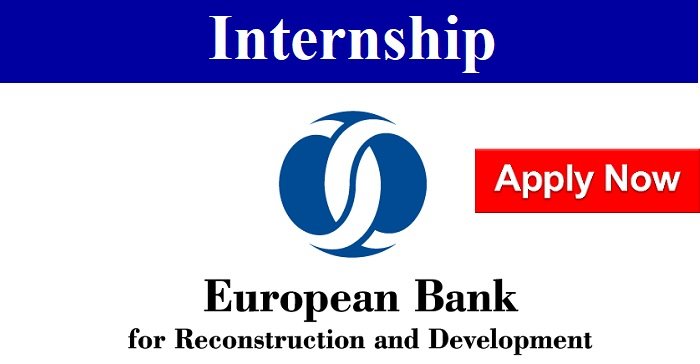 Posting Date: 10-Jan-2022
Location: London, GB
Company: EBRD
| | |
| --- | --- |
| Requisition ID | 25326 |
| Office Country | United Kingdom |
| Office City | London |
| Division | Office of the Chief Economist |
| Dept. / Bus. Group | Transition Impact & Global Economics |
| Business Unit | Transition Impact & Global Economics |
| Contract Type | Intern |
| Contract Length | 03 months |
| Posting End Date | 30/01/2022 |
Role Overview
The Office of the Chief Economist ("OCE") consists of a team of around 20 economists, economic analysts, and support staff. It contributes to the operational, policy and strategy work of the Bank and provides intellectual leadership on the development of well-functioning market economies in the EBRD's region of operation, which comprises all countries in Emerging Europe and Central Asia, Mongolia, as well as Egypt, Jordan, Morocco and Tunisia. OCE also supports the Bank's operations by monitoring macroeconomic developments and risks. In addition, OCE undertakes economic research, and publishes the EBRD's Transition Report and other research-based papers and reports.
The Office of the Chief Economist is looking for full-time summer interns to support the OCE team working on the Transition Report 2022-23.
Key Responsibilities and Deliverables
The duties of the intern will include, but may not be limited to, the following:
Downloading, cleaning, preparing and documenting a variety of datasets on macroeconomic and microeconomic issues pertaining to recent developments in the transition region.
Conducting statistical analyses based on these data and create graphs and charts to be used in the Transition Report.
Preparing presentations based on the abovementioned data and graphs.
Contribute to drafting of a working paper or a chapter of the Report.
Essential Skills, Experience & Qualifications
A Master's degree in economics or a related field from a leading university; perhaps a Ph.D candidate. Candidates with a strong, quantitatively oriented economics degree at the Bachelor's level will be considered in exceptional cases;
Strong quantitative skills, including knowledge of spreadsheet and econometric or statistical software (in particular STATA / R);
Good command of statistics and data analysis in general. Ability to work with large microeconomic and macroeconomic datasets.
Competencies & Personal Attributes
Ability to perform under pressure and under tight deadlines as well as excellent organisational and communications skills, in particular working in a team
Excellent writing skills and the ability to assess and monitor economic developments rapidly and succinctly.
This job description is not limited to the responsibilities listed and the incumbent may be requested to perform other relevant duties as required by business needs.
Closing date for applications is 30th January 2022.
The contract will be for a minimum of three months during the period of April – September 2022.
Diversity is one of the Bank's core values which are at the heart of everything it does.  A diverse workforce with the right knowledge and skills enables connection with our clients, brings pioneering ideas, energy and innovation. The EBRD staff is characterised by its rich diversity of nationalities, cultures and opinions and we aim to sustain and build on this strength. As such, the EBRD seeks to ensure that everyone is treated with respect and given equal opportunities and works in an inclusive environment. The EBRD encourages all qualified candidates who are nationals of the EBRD member countries to apply regardless of their racial, ethnic, religious and cultural background, gender, sexual orientation or disabilities.  As an inclusive employer, we promote flexible working.

Job Segment: Bank, Banking, Data Analyst, Finance, Data
How to Stop Missing Deadlines? Follow our Facebook Page and Twitter !-Jobs, internships, scholarships, Conferences, Trainings are published every day!