APPLY FOR THIS OPPORTUNITY! Or, know someone who would be a perfect fit? Let them know! Share / Like / Tag a friend in a post or comment! To complete application process efficiently and successfully, you must read the Application Instructions carefully before/during application process.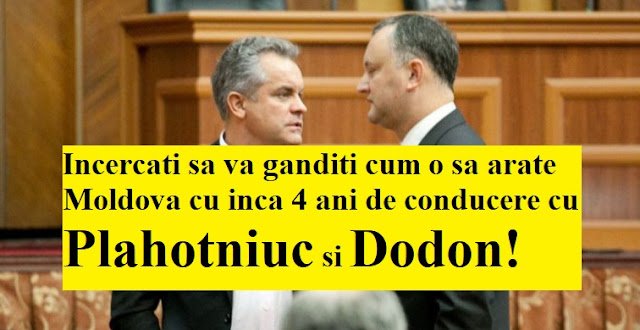 Am inceput sa scriu aceasta postare despre ceea ce inseamna sa fi blogger insa tot cu politica am incheiat! Pentru ca indiferent ce nu as face acuma tot la Moldova ma gandesc!Ma gandesc la ziua de 24 februarie si la decizia pe care o vor face moldovenii in aceasta zi!

Primul blog l-am facut inca cand eram student la prima universitate! Era pe o platforma gratuita pe wordpress si neavand foarte multe oportunitati de face schimbari la design am trecut pe blogspot! Primele postari erau referatele, eseuri pe care le faceam pentru universitate de la faculatatea de Istorie si Relatii Internationale! Atunci nici nu ma gandeam ca o sa fie vizitatori care vor cauta si ei informatii pentru universitate! Ca mai tarziu sa cer informatii de la colegi din alte facultati si sa le public pe blog!! Un blog pe care l-am creat se numeste https://plopandrei.com/ La moment pe acest blog sunt 1 108 413 de afisari de pagina! Ca mai tarziu sa trec la sait profesionist cu materiale in limba engleza! Aveam si doua fan page de facebook foarte populare! Prima avea 90 000 de like-uri si in fiecare saptamana se adunau cate 3000 de fani iar cea doua era mai modesta si avea doar 18 000 de fani! Totul pina cand mi-au fost atacate paginile respective si nu mai am acees la ele! In ultimul timp sunt activ mai mult pe blogul meu personal https://plopandrew.blogspot.com si asta datorita campaniei electorale. La moment sunt aproximativ 2 000 000 de afisari cu 30 000 de afisari zilnice insa cel mai straniu este ca statisticile imi arata in ultima saptamana ca Moldovenii sunt abia pe locul 8! E adevarat ca pe toata existenta acestui blog moldovenii sunt pe locul 2! Nu sunt membru a niciunui partid! Nu sunt membru a niciunei organizatii. Sunt simpatizant al Platformei DA, sustin Blocul ACUM si sunt de parerea ca Andrei Nastase si Maia Sandu sunt ultima piedica in fata lui Plahotniuc! Daca vor fi distrusi si ei pot sa va asigur ca pentru urmatorii 8 ani Republica Moldova va fi stabilitate sau mai rau!(Stabilitate exista si la cimitire!) Dupa aceasta campanie probabil nu voi mai publica articole pe blogul personal sau daca o voi face am sa o fac foarte rar! Sa vedem si rezultatele de dupa alegeri din Republica Moldova!

Cum va arata Moldova cu inca 4 ani de conducere a lui Plahotniuc!?

Vom avea un regim de tip diactatorial precum al lui Alexander Grigoryevich Lukashenko numai ca Lukashenko al nostru va fi un proxenet, insa cu aceleasi ambitie de asi distruge adversarii. Daca la moment celora din BLOCUL ACUM le este dificil sa lupte cu Plaha nici nu vreau sa imi imaginez cum va arata Moldova cu inca 4 ani de conducere cu Plaha! In fiecare zi cat este la butoane Plaha fura din aceasta tara cat se poate! Cu fiecare zi Plaha devine mai puertnic si mai bogat pe cand cei din opozitie cat si majoritatea cetatenilor devin mai saraci! In fiecare zi, Plaha isi pune oamenii lui de incredere peste tot si se formeaza o caracatita care cu greu va putea fi distrusa! Daca va castiga Plaha, cei care il sustin si lupta alaturi de Andrei Nastase si Maia Sandu ori
vor fi nevoiti sa cedeze ori sa plece peste hotare! Vor duce si ei o lupta pese hotare insa nu va fi la fel!
Incercati sa va ganditi cateva minute cum o sa arate Moldova cu inca 4 ani de conducere cu Plahotniuc si Dodon! Se merita de dus la vot pe 24 februarie sau nu! Eu zic ca DA!
Votam BLOCUL ACUM si sai scoatem cu suturi in fund pe nemernicii de Plaha, Dodon, Sor etc…!
How to Stop Missing Deadlines? Follow our Facebook Page and Twitter !-Jobs, internships, scholarships, Conferences, Trainings are published every day!