APPLY FOR THIS OPPORTUNITY! Or, know someone who would be a perfect fit? Let them know! Share / Like / Tag a friend in a post or comment! To complete application process efficiently and successfully, you must read the Application Instructions carefully before/during application process.
Deadline: 5 April 2019
Open to:applicants with a university degree in a public administration, communication science and technologies, political science and/or international relations under the age of 30
Venue: Tirana, Albania
Description
In the Democratization Department of the OSCE Presence in Albania, an opportunity has arisen for an Internship, open for international candidates.
This internship is scheduled to start at the beginning of September 2019 for a duration of 6 months.
How to Stop Missing Deadlines? Please Follow our Telegram channel https://t.me/PlopAndreiCom ( @plopandreicom)
Background:
The Democratization Department (DEMD) of the OSCE Presence in Albania works for further enhancing democratic institutions, accountable to its citizens and to strengthen citizen participation in decision-making processes. The Civil Society and Gender Unit within Democratization Department focus on the supporting stronger civil society engagement in democratic processes in Albania as well as gender equality and women's active participation in public and political life.
The key priority areas of Civil Society and Gender Unit are:
Enhancing the role and engagement of citizens in democratic processes in Albania by supporting informed, active and inclusive civil society;
Promote cooperation and assist developing participative, transparent and inclusive mechanisms between civil society and institutions;
Working on direct youth empowerment and activists outside of the power center of the capital; youth mainstreaming and support to the youth regional co-operation through RYCO and regional co-operation;
Enhance civil society capacities to address pressing issues of society including support to the voices of minorities, people with special needs and other disadvantaged groups;
Gender Empowerment and Women's engagement in public and political life at central and local level.
Tasks and Responsibilities
The intern will be an integral part of the Democratization Department and will work under the direct guidance of the Senior Democratization Officer (SDO) specifically to support the civil society youth portfolio. More precisely, as part of the team, the intern will:
Conduct a primary research and draft a report on youth mainstreaming in the work of organizations and the best practices;
Research youth, civic engagement and gender situation in Albania – data collection;
Provide logistical support in the organization of the CSGU events such as preparing the draft invitation to events, collect confirmations, taking notes, provide first draft of social media presentation of activities etc. Propose establishing and/or strengthening the communication channels with the beneficiaries, with a special focus on activities that are targeting youth or are youth mainstreamed (fb and Instagram posts, emailing lists, etc.);
Maintain regular communication and coordinate the engagement of Youth Advisory Group (YAG) members with Presence staff;
Other duties supporting the unit, as assigned.
Eligibility
The upper age limit for applicants is 30 years;
A university degree in a public administration, communication science and technologies, political science and/or international relations;
Experience volunteering and/or working with youth organizations;
Excellent written and oral skills in English;
Research and knowledge of project management  will be an asset;
Interpersonal skills and gender awareness.
Award
This Internship is not remunerated. Necessary travel expenses to the mission at the commencement and from the Mission home at the end of the Internship will not be reimbursed. In lieu of remuneration, the Mission shall contribute towards the cost of living of international interns who are non-residents at the duty station. This contribution is equivalent to maximum 10% of the applicable BLA (=11 Euro per day) rate of the respective field operation duty station.  Attention: Interns are obliged to provide the OSCE with evidence that they have health insurance coverage which is valid for the duty station(s) of their internship, prior to commencing the Internship.
How to apply?
If you wish to apply for this position, please use the OSCE's online application link found under  
INTERNATIONAL INTERN IN DEMOCRATIZATION DEPARTMENT INTERNATIONAL INTERN IN DEMOCRATIZATION DEPARTMENT
Plop Andrei/ Lucrarea de master/ – Rolul mass-media în reflectarea conflictelor geopolitice. Studiu de caz: Mass-media în Federaţia Rusă/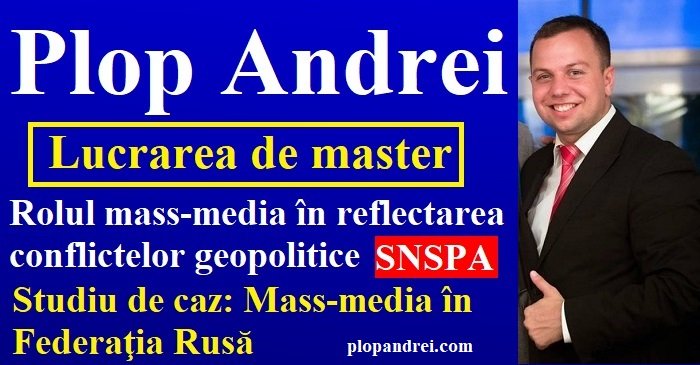 Plop Andrei: Update/ De ce are Moldova de o mobilizare generală și de o armată profesionistă! Maia Sandu este AGENTUL de influență al Kremlinului?!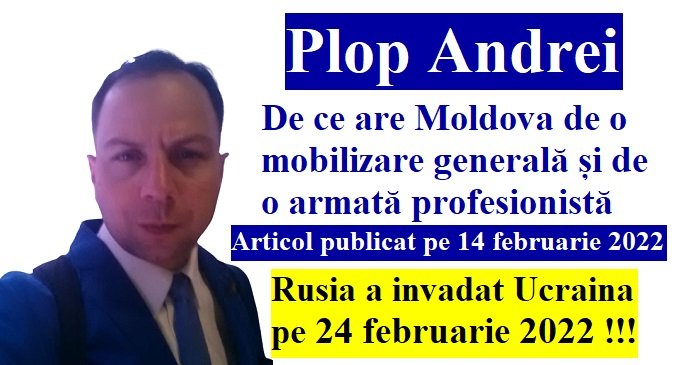 How to Stop Missing Deadlines? Follow our Facebook Page and Twitter !-Jobs, internships, scholarships, Conferences, Trainings are published every day!