APPLY FOR THIS OPPORTUNITY! Or, know someone who would be a perfect fit? Let them know! Share / Like / Tag a friend in a post or comment! To complete application process efficiently and successfully, you must read the Application Instructions carefully before/during application process.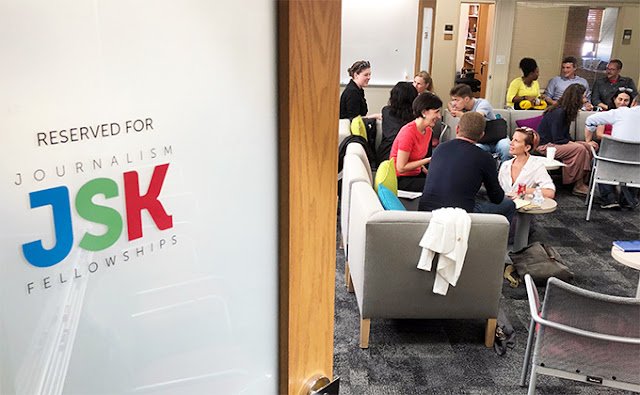 Deadline: 4 December 2019
Open to: journalists with at least seven years of full-time professional experience and international applicants with at least five years of experience
Benefits: a stipend of USD 85,000 and other benefits

JSK Fellows spend their time at Stanford University exploring solutions to the most urgent challenges facing journalism. They sit in on classes, attend events on campus, connect with experts in the university's many research institutes and consult innovative thinkers and doers throughout Silicon Valley.
A JSK Fellow's job during their 10 months at Stanford is to meet a few expectations of the fellowship program and to make the most of the opportunity. The most successful fellows take initiative and seek out people who can help them explore their questions and make connections, even before they arrive at Stanford.
We ask fellows to agree to these conditions:
Spend the academic terms in residence at Stanford from September to June. (This means time at Stanford, not in Hawaii, on the road or at home.) Fellows receive long breaks during the fellowship year — most of December and two weeks in March — so we expect them to minimize other time away.
Participate fully in JSK activities. This means attending all JSK events and workshops; we have two to three events a week. Some of the most important relationships and learning will happen within the fellowship program itself.
Commit to the fellowship rather than to regular professional work. We require fellows to take a leave from their jobs and their freelancing and consulting commitments to devote their energy to the fellowship full time.
Focus on the fellowship proposal throughout the year. In addition to our events and some classes at Stanford, fellows work on a challenge facing journalism, which should occupy at least half of their time and energy.
Share the fellowship experience and lessons. We expect fellows to share publicly the experiences, work and insights they gain throughout the year, and the results of their efforts near the end of the academic year. We encourage and support that sharing even after the year is over.
Who can be a Fellow?
Please review the eligibility criteria for JSK Fellows below before applying. If you then have questions, email
John S. Knight Journalism Fellowships at Stanford
plopandrew.blogspot.com
How to Stop Missing Deadlines? Follow our Facebook Page and Twitter !-Jobs, internships, scholarships, Conferences, Trainings are published every day!