APPLY FOR THIS OPPORTUNITY! Or, know someone who would be a perfect fit? Let them know! Share / Like / Tag a friend in a post or comment! To complete application process efficiently and successfully, you must read the Application Instructions carefully before/during application process.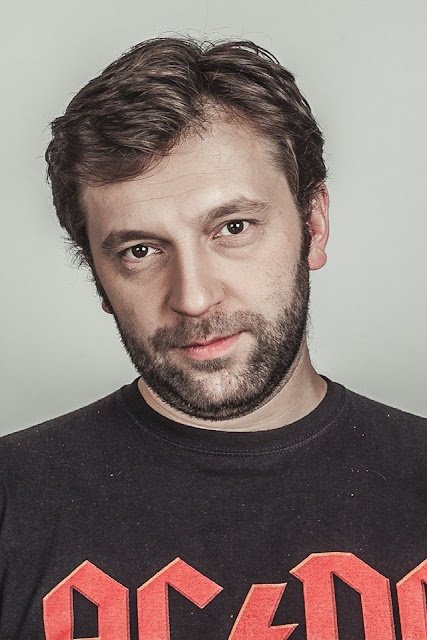 Dumitru Alaiba – E ceva foarte nu ok cu țara noastră, nu-i aşa? Şi sentimentul nostru e că merge spre mai rău, nu? Situația va degrada dacă nu vom face ceva. Noi. Altcineva nu are cine. Ar fi bine să o facă altul în locul nostru, dar nu e cine, aşa că o să facem noi. Cei ce conduc acum şi-au arătat clar viziunea lor pentru țara noastră. Ei nu o au. Şi când nu ai viziune, când nu îți iubeşti țara, îți rămâne doar să furi. La asta sunt buni.
Ceva timp în urmă am zis că o să merg încolo, unde po
t ajuta cel mai mult.
Ieri am luat cea mai importantă decizie a anului ăsta. Am simțit că anume candidând pot fi cel mai util. O să trebuiască de câştigat nişte alegeri, în America de Nord, prietenii
.
De câştigat nu o să câştig fără tot ajutorul pe care mi-l puteți oferi voi, cei de acasă şi cei din afară. O să câştigăm doar împreună. Eu fac partea mea, eu fac poate mai mult decât ar trebui să fac, dar singur nu voi reuş oricât nu aş face.
Nu, nu planificam asta din timp. Aş fi preferat să mai stau patru ani în libertate. Şi nu cred că sunt gata. Dar nu cred că suntem vreodată cu adevărat "gata" pentru decizii mari. Pur şi simplu le luăm pentru că aşa trebuie. Uneori nu prea ai de ales.
Iar celor ce o să înceapă a comenta "implicarea societății civile în politică", am un răspuns.
Eu am dreptul să aplic la alte joburi. Asta fac acum. Aplic la un alt job şi urmează un interviu foarte complicat. Noi avem viziunea noastră şi avem valorile în care credem – democrație, libertate, drepturi. Pentru a le avansa, ne-am asociat într-onorganizație. Aceste valori sunt sub asediu din partea actualilor politicieni. Iar noi o să continuăm să le apărăm. De aceea candidez. Pentru că timpul e
#
ACUM
. Nu mâine, nu la anul, nu în scrutinul următor. Mâine s-ar putea să nu vină.
Cu aşa endorsement de la
Maya Sandu
şi
Andrei Nastase
, cu ajutorul multor oameni buni de peste tot locul, nu planific să "încerc". Planific să câştig. Nu o să fie deloc uşor, dar nici noi nu suntem alintați cu uşorul
.
O să revin cu ceva detalii pe blog. Încă mă gândesc, îmi organizez gândurile.
Scuze de mesaj, poate, incoerent. Scris la repezeală.
Dumitru Alaiba
CPR Moldova
Freelancer
Open Society Foundations
sic.md
Oxford Policy Management
Head of Secretariat
Responsible for promoting key business climate reforms.
By cutting red tape, promoting clear rules and procedures, and increasing transparency the initiatives completed by our team are saving the Moldovan businesses 87 million lei and 64 thousand working days annually.
Government of the Republic of Moldova, State Chancellery
Cancelaria de Stat
Deputy Head of Policies, Strategic Planning and External Aid Department
Human Dynamics, Austria
Business Development Manager
EU TACIS, Latvian Ministry of Regional Development and Local Government
Project Financial Manager
Helsinki Consulting Group Ltd, Finlanda
Rovaniemi University of Applied Sciences, Finland
International Project Management
Academy of Economic Studies of Moldova
Licentiate in Finance
Specializarea – Bănci și Burse de ValoriMajor in Banking and Stock Exchanges


contact
https://alaiba.wordpress.com/
https://www.facebook.com/alaiba
How to Stop Missing Deadlines? Follow our Facebook Page and Twitter !-Jobs, internships, scholarships, Conferences, Trainings are published every day!