APPLY FOR THIS OPPORTUNITY! Or, know someone who would be a perfect fit? Let them know! Share / Like / Tag a friend in a post or comment! To complete application process efficiently and successfully, you must read the Application Instructions carefully before/during application process.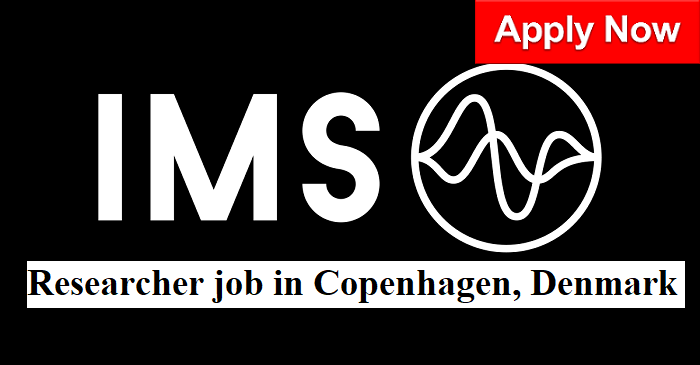 Researcher on support to independent journalism
What does the future of independent media look like and how can it best be sustained? How can independent media reach new audiences and best affect positive change in their communities? IMS is looking for an experienced individual to answer such questions and undertake a comprehensive study of support to independent journalism with a particular focus on Africa, Asia, Latin America, MENA and Eastern Europe.
Who we are
IMS (International Media Support) supports local independent media and media advocacy groups in countries affected by conflict, political transition and authoritarian rule. Established in 2001, the organisation has since worked with hundreds of local and international partners to support independent journalism, press freedom, and the safety of journalists.
Job summary
IMS is seeking an experienced Researcher to join our dynamic and globally distributed team. We are around 80 staff members in our headquarters in Copenhagen, and approximately 70 staff across Asia, Africa and MENA.
As Researcher you will be responsible for a 12-month research project that seeks to explore a) how to best strengthen independent media and their impact, and b) how to better support independent media via philanthropy and other funding sources. Through a series of consultations with partners, donors, and colleagues globally, the research project will explore questions such as:
How can independent media collaborate achieve stronger impact on issues like corruption, the climate crisis, inequality, social injustice and human rights violations?
How can independent media reach beyond their usual audiences, become more inclusive, and gain a foothold to counteract polarization?
How can independent media reach larger and more diverse audiences outside the stranglehold of dominant tech platforms on which they are heavily reliant for distribution and engagement?
How can international donor support to pockets of independent media initiatives help inspire and catalyse broader positive change in the media sector in authoritarian contexts?
How can international donor support to independent media better foster solidarity and help build networks among local partners?
The Researcher will be part of an organisation of dedicated and knowledgeable media development, journalism, and press freedom professionals and you will be undertaking your research in a participatory manner in collaboration with a selection of our global portfolio of independent media partners. The Researcher will be part of a small team of individuals who are experts on digital media innovation, journalism in repressive environments, media business sustainability, and safety of journalists. You will report to the Deputy Director of Programme Development and Strategy and liaise frequently with Senior Management and colleagues across the organisation and across the globe.
Key functions and responsibilities
The Researcher will be expected to:
Manage and oversee all aspects of the research project, including formulation of research questions, methodology, budget, work plan, reporting, etc.
Work with an external facilitator to convene a series of workshops, learning sessions, and meetings with partners and donors globally.
Work closely with colleagues in IMS' programme departments to coordinate engagement with partners and the potential involvement in the project
Develop a research report consisting of a summary of trends and status overviews in the global independent media field and highlighting specific examples of challenges and opportunities for supporting independent journalism in the future.
Qualifications and skills
At least 8 years of relevant experience, e.g. via work in support of independent journalism/media regionally and/or globally; in designing and implementing relevant research projects for non-profits, media organisations, philanthropic organisations, and the like;
Excellent understanding of independent journalism in specific regions and/or globally, with a particular attention to smaller independent media in repressive/conflict-affected environments; as well as knowledge of global philanthropic support to independent journalism;
Experience as a facilitator of workshops and in managing multiple stakeholder groups in challenging/sensitive contexts; or in working with external facilitators to manage workshops.
Excellent organisational and planning skills.
Excellent written and verbal skills in English. French/Arabic/Spanish/Russian skills will be considered an asset.
Ability and willingness to travel extensively (Covid-19 permitting).
Duration and location
Expected length of employment: 12 months, with the possibility of extension
Place of employment: Copenhagen or remote with ability to easily travel to Copenhagen
Employment type: Full-time
How to apply
Applicants are invited to enclose a CV (résumé) with a cover letter outlining your motivation and how your skills and experience meet the needs of the position by 31 January 2022.
Please direct questions about the position to Deputy Director of Programme Development and Strategy, Andreas Reventlow at ar@mediasupport.org
Shortlisted candidates will be invited to attend an interview. Please note that only shortlisted candidates will be contacted.
The successful candidate is expected to start work as soon as possible.
For further information about IMS, please visit www.mediasupport.org.
Code of conduct
IMS shows no tolerance to any kind of unwanted behaviour at work, including sexual harassment, exploitation and abuse, lack of integrity and financial misconduct. Therefore, all employments will be subject to satisfactory references and appropriate screening checks, which can include criminal records and terrorism finance checks.
For more information please open this link
Apply Here
https://candidate.hr-manager.net/ApplicationInit.aspx?cid=1825&ProjectId=143704&DepartmentId=18964
How to Stop Missing Deadlines? Follow our Facebook Page and Twitter !-Jobs, internships, scholarships, Conferences, Trainings are published every day!