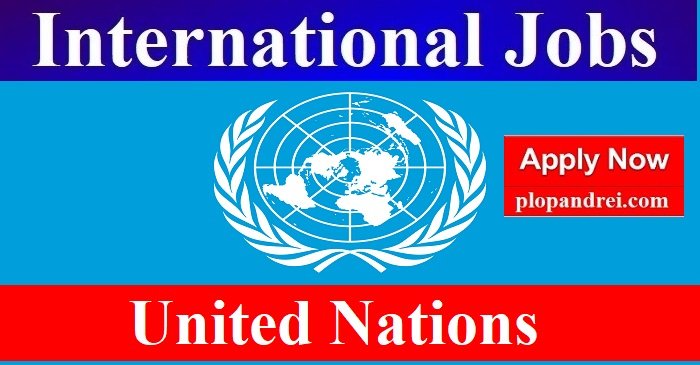 | | |
| --- | --- |
| Posting Title: | SENIOR MANAGEMENT AND PROGRAMME ANALYST (CHANGE MANAGEMENT), P5 |
| Job Code Title: | SENIOR MANAGEMENT AND PROGRAMME ANALYST |
| Department/Office: | United Nations Office at Geneva |
| Duty Station: | GENEVA |
| Posting Period: | 30 November 2022 – 29 December 2022 |
| Job Opening Number: | 22-Management and Analysis-UNOG-196099-R-Geneva (X) |
| Staffing Exercise | N/A |
United Nations Core Values: Integrity, Professionalism, Respect for Diversity
Org. Setting and Reporting
This position is located in the Office of the Director of Administration, United Nations Office at Geneva. The incumbent supports UNOG Senior management in designing and implementing major transformation projects, including all aspects related to crisis management and business continuity; ensures that UNOG's business model is aligned with evolving mandates; analyses gaps, proposes solutions and promotes innovative approaches at UNOG.
The incumbent reports to the Director of Administration.
Responsibilities
Within delegated authority, the incumbent will be responsible for the following tasks:
Change Management:
Ensures that UNOG's business model is aligned with evolving mandates and changing operational environments. Analyses needs and gaps and proposes solutions accordingly.
– Leads and coordinates project management of major transformation projects, such as the culture change programme NewWork, the implementation of agile working methods, and the implementation of the Client Relationship Management System project. Conducts periodic evaluations of such projects and adapts them based on best practices and lessons learned.
– Provides high-level analysis to Senior Management on the implications of implementing the SG's management reform agenda including the establishment of a global operational support architecture and advises on related required change management actions.
– Promotes innovative approaches and capacity-building opportunities at UNOG, in close collaboration with the Centre for Learning and Multilingualism, including increasing its capacity to deliver agile, scalable business solutions and ensuring the implementation of evidence-based ideas.
– Provides proposals and suggestions to UNOG Administration on improving and simplification of business processes, with particular focus on implementing a relapse on CRM system, including on process improvement, standardization of service provision arrangements, reporting on enhanced delegation and related de-centralization of decision processes and delivery of services etc.
– Ensures that transformation projects are designed, consulted, communicated and implemented according to best practices in change management.
– Monitors new trends, keeps abreast of industry best practices in change management and proactively identifies opportunities to innovate and improve performance.
– Coordinates and liaises with counterparts in the Business and Transformation and Accountability Division (BTAD) in the Department of Management, Strategy, Policy and Compliance (DMSPC) and the Department of Operational Support (DOS) in initiating and implementing business process improvement projects (e.g., CRM, GOSA, etc.).
– Coordinates, monitors and evaluates change management approaches with the wider network of change management and innovation focal points of other international organizations.
– Identifies risks related to the transformation projects, contributes to Enterprise Risk Management and treatment action plans.
– Undertakes outreach activities; conducts training workshops, seminars, etc.; makes presentations on assigned topics/activities.
Organizational Resilience and Business Continuity
– Advises the Director-General and Senior Management on recommended response strategies for different risks, identifying priority areas of support action to mitigate risks associated with different types of crises, including a pandemic scenario, to ensure UNOG has a robust Organizational Resilience Management System in place.
– ldentifies and analyses potential issues and risks that could disrupt UNOG's operations and ensures implementation of robust business continuity plans, including developing practical responses for UNOG with due consideration to the duty of care imperative for all personnel. Contributes to Enterprise Risk Management and treatment action plans.
Competencies
Professionalism: Ability to lead change management initiatives. Ability to rapidly analyze and integrate diverse information from varied sources. Ability to anticipate risks and propose mitigating measures. Ability to identify opportunities and risks in an international environment. Ability to diplomatically handle sensitive situations with target audiences and cultivate productive relationships. Knowledge of the full range of communications approaches, tools, and methodologies essential to planning and executing effective campaign strategies and programmes. Ability to produce a variety of written communications products in a clear, concise style, to very tight deadlines. Ability to deliver oral presentations to various audiences. Shows pride in work and in achievements. Demonstrates professional competence and mastery of subject matter. Is conscientious and efficient in meeting commitments, observing deadlines and achieving results. Is motivated by professional rather than personal concerns. Shows persistence when faced with difficult problems or challenges; remains calm in stressful situations.
Communication: Speaks and writes clearly and effectively. Listens to others, correctly interprets messages from others and responds appropriately. Asks questions to clarify, and exhibits interest in having two-way communication. Tailors language, tone, style and format to match the audience. Demonstrates openness in sharing information and keeping people informed.
Creativity: Actively seeks to improve programmes or services. Offers new and different options to solve problems or meet client needs. Promotes and persuades others to consider new ideas. Takes calculated risks on new and unusual ideas; thinks "outside the box." Takes an interest in new ideas and new ways of doing things. Is not bound by current thinking or traditional approaches.
Leadership: Serves as a role model that other people want to follow. Empowers others to translate vision into results. Is proactive in developing strategies to accomplish objectives. Establishes and maintains relationships with a broad range of people to understand needs and gain support. Anticipates and resolves conflicts by pursuing mutually agreeable solutions. Drives for change and improvement; does not accept the status quo. Shows the courage to take unpopular stands. Provides leadership and takes responsibility for incorporating gender perspectives and ensuring the equal participation of women and men in all areas of work; demonstrates knowledge of strategies and commitment to the goal of gender balance in staffing.
Judgement/decision making: Identifies the key issues in a complex situation, and comes to the heart of the problem quickly. Gathers relevant information before making a decision. Considers positive and negative impacts of decisions prior to making them. Takes decisions with an eye to the impact on others and on the Organization. Proposes a course of action or makes a recommendation based on all available information. Checks assumptions against facts. Determines that the actions proposed will satisfy the expressed and underlying needs for the decision. Makes tough decisions when necessary.
Education
Advanced university degree (Master's degree or equivalent degree) in social sciences, business or public administration, economics or a related field is required. A first level university degree in combination with two additional years of qualifying experience may be accepted in lieu of the advanced university degree.
Job – Specific Qualification
A certification in emergency management or business continuity is desirable.
A certification in change management is desirable.
Work Experience
A minimum of ten (10) years of progressively responsible professional experience in programme/project management and coordination, programme analysis, administration or related field is required.
Experience in change management and coordination of business continuity/emergency management is required.
Experience in managing large-scale projects is desirable.
Languages
English and French are the working languages of the United Nations Secretariat. For the position advertised, fluency in English and knowledge of French is required.
Assessment
Evaluation of qualified candidates may include an assessment exercise which may be followed by competency-based interview.
Special Notice
At the United Nations, the paramount consideration in the recruitment and employment of staff is the necessity of securing the highest standards of efficiency, competence and integrity, with due regard to geographic diversity. All employment decisions are made on the basis of qualifications and organizational needs. The United Nations is committed to creating a diverse and inclusive environment of mutual respect. The United Nations recruits and employs staff regardless of gender identity, sexual orientation, race, religious, cultural and ethnic backgrounds or disabilities. Reasonable accommodation for applicants with disabilities may be provided to support participation in the recruitment process when requested and indicated in the application.
The United Nations Secretariat is committed to achieving 50/50 gender balance and geographical diversity in its staff. Female candidates are strongly encouraged to apply for this position.
Staff members of the United Nations Secretariat must fulfil the lateral move requirements to be eligible to apply for this vacancy. Staff members are requested to indicate all qualifying lateral moves in their Personal History Profile (PHP) and cover letter.
United Nations Considerations
According to article 101, paragraph 3, of the Charter of the United Nations, the paramount consideration in the employment of the staff is the necessity of securing the highest standards of efficiency, competence, and integrity. Candidates will not be considered for employment with the United Nations if they have committed violations of international human rights law, violations of international humanitarian law, sexual exploitation, sexual abuse, or sexual harassment, or if there are reasonable grounds to believe that they have been involved in the commission of any of these acts. The term "sexual exploitation" means any actual or attempted abuse of a position of vulnerability, differential power, or trust, for sexual purposes, including, but not limited to, profiting monetarily, socially or politically from the sexual exploitation of another. The term "sexual abuse" means the actual or threatened physical intrusion of a sexual nature, whether by force or under unequal or coercive conditions. The term "sexual harassment" means any unwelcome conduct of a sexual nature that might reasonably be expected or be perceived to cause offence or humiliation, when such conduct interferes with work, is made a condition of employment or creates an intimidating, hostile or offensive work environment, and when the gravity of the conduct warrants the termination of the perpetrator's working relationship. Candidates who have committed crimes other than minor traffic offences may not be considered for employment.
Due regard will be paid to the importance of recruiting the staff on as wide a geographical basis as possible. The United Nations places no restrictions on the eligibility of men and women to participate in any capacity and under conditions of equality in its principal and subsidiary organs. The United Nations Secretariat is a non-smoking environment.
The paramount consideration in the appointment, transfer, or promotion of staff shall be the necessity of securing the highest standards of efficiency, competence, and integrity. By accepting an offer of appointment, United Nations staff members are subject to the authority of the Secretary-General and assignment by him or her to any activities or offices of the United Nations in accordance with staff regulation 1.2 (c). In this context, all internationally recruited staff members shall be required to move periodically to discharge new functions within or across duty stations under conditions established by the Secretary-General.
Applicants are urged to follow carefully all instructions available in the online recruitment platform, inspira. For more detailed guidance, applicants may refer to the Manual for the Applicant, which can be accessed by clicking on "Manuals" hyper-link on the upper right side of the inspira account-holder homepage.
The evaluation of applicants will be conducted on the basis of the information submitted in the application according to the evaluation criteria of the job opening and the applicable internal legislations of the United Nations including the Charter of the United Nations, resolutions of the General Assembly, the Staff Regulations and Rules, administrative issuances and guidelines. Applicants must provide complete and accurate information pertaining to their personal profile and qualifications according to the instructions provided in inspira to be considered for the current job opening. No amendment, addition, deletion, revision or modification shall be made to applications that have been submitted. Candidates under serious consideration for selection will be subject to reference checks to verify the information provided in the application.
Job openings advertised on the Careers Portal will be removed at 11:59 p.m. (New York time) on the deadline date.
No Fee
THE UNITED NATIONS DOES NOT CHARGE A FEE AT ANY STAGE OF THE RECRUITMENT PROCESS (APPLICATION, INTERVIEW MEETING, PROCESSING, OR TRAINING). THE UNITED NATIONS DOES NOT CONCERN ITSELF WITH INFORMATION ON APPLICANTS' BANK ACCOUNTS.