APPLY FOR THIS OPPORTUNITY! Or, know someone who would be a perfect fit? Let them know! Share / Like / Tag a friend in a post or comment! To complete application process efficiently and successfully, you must read the Application Instructions carefully before/during application process.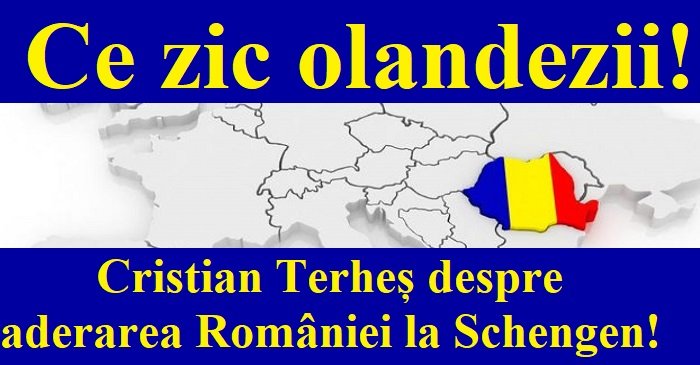 Articol publicat pe 24 noiembrie 2022
La moment se cunoaște 3 țări care sunt împotriva aderări României la Schengen: Olanda, Suedia și Austria și dacă înainte se făcea un ping-pong cine să refuze aderarea României la Schengen, acuma sunt 3 țări care sunt împotriva aderări României la Schengen!
Ca cetățean român îmi doresc ca România să fie în Schengen însă înțeleg și poziția europenilor pe care majoritatea basarabenilor o cunosc! Corupție și contrabandă la vămile din România, prostituție, trafic de ființe umane sunt doar câteva probleme atunci când Ministerul Afacerilor Interne ale țărilor din Schengen nu pot să colaboreze cu colegii lor din România pentru că în acestea scheme sunt implicați politicienii, securiștii, polițiști!
Atunci când un europarlamentar român zice : că dacă voi nu ne primiți în Schengen, va avea de suferit afacerile voastre în România! Păi asta este șantaj și imixtiune a politicului în justiție!
Se știe cum șantajează românii corporațiile: îi trimit pe cei de la ANAF și tot felul de inspecții ca să pună pe brânci afacerile și exemplu este cu inspecții la companiile franceze din România în avantajul celor germane, la care veneau doar la companiile franceze inspecții pină când a intervenit ambasada franceză în România!
În loc să facă curățenie la vamă și în justiție ( fără cu acoperiți în justiție), se continuă cu amenințări și învinuiri nefondate
Europarlamentarul Cristian Terheș despre aderarea României la Schengen!
How to Stop Missing Deadlines? Follow our Facebook Page and Twitter !-Jobs, internships, scholarships, Conferences, Trainings are published every day!