APPLY FOR THIS OPPORTUNITY! Or, know someone who would be a perfect fit? Let them know! Share / Like / Tag a friend in a post or comment! To complete application process efficiently and successfully, you must read the Application Instructions carefully before/during application process.
Ajutorul de stat
–înseamnă orice măsură de sprijin acordată de către stat sau de către unităţile administrativ teritoriale, din resurse de stat sau resurse ale colectivităţilor locale, indiferent de formă, care distorsionează sau ameninţă să distorsioneze concurenţa, prin favorizarea anumitor întreprinderi, a producţiei anumitor bunuri, a prestării anumitor servicii sau afectează comerţul dintre România şi statele membre ale UE, fiind considerat incompatibil cu un mediu concurenţial normal.
Sursa- resursele financiare publice colectate în bugetul public şi în fondurile speciale.
Ajutorul de stat se concretizează într-un transfer de venituri viitoare certe sau posibile si care asigură unui agent economic un beneficiu de natură economică sau financiară pe care nu l-ar fi obţinut în absenţa acestor măsuri. Beneficiile rezultate vor fi considerate ajutor de stat dacă conferă un avantaj special anumitor agenţi economici sau anumitor bunuri, servicii sau regiuni.
Ajutorul de stat poate lua forma unei scheme de ajutor de stat sau a unui ajutor individual. În ajutorul de stat se includ: subvenţii, anularea de datorii, preluarea pierderilor, exceptări, reduceri sau amânări de la plata taxelor şi impozitelor, garanţii acordate de stat, ajutoare sub forma serviciilor publice generale pentru activitatea economică, în termenii şi în condiţiile care nu favorizează anumite sectoare sau anumiţi agenţi economici, ajutoare pentru înlăturarea efectelor cauzate de dezastre naturale sau de evenimente excepţionale, împrumuturi sau garanţii acordate de autorităţile publice şi organisme care administrează resursele statului, participări cu capital ale statului sau ale altor organisme publice, dacă rata profitului este estimată a fi cel puţin egală cu rata profitului anticipat de către un investitor privat prudent.
Orice ajutor de stat sub orice formă şi indiferent de beneficiar trebuie autorizat de Consiliul Concurenţei, care după ce examinează notificarea are 3 posibilităţi: fie emite decizia de autorizare a ajutorului de stat, fie emite decizia de respingere a autorizării, fie decide deschiderea unei investigaţii atunci când măsura notificată prezintă îndoieli cu privire la compatibilitatea sa.
Plop Andrei/ Lucrarea de master/ – Rolul mass-media în reflectarea conflictelor geopolitice. Studiu de caz: Mass-media în Federaţia Rusă/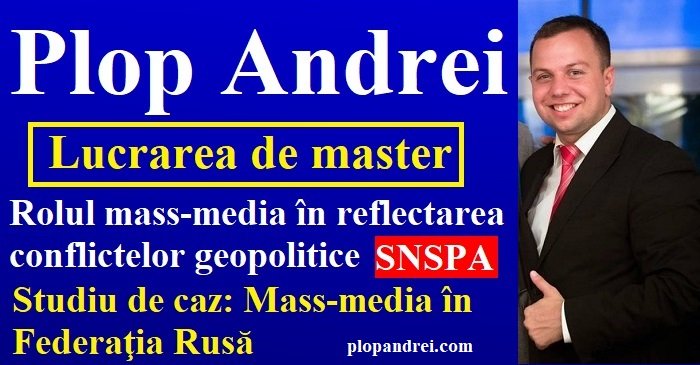 Plop Andrei: Update/ De ce are Moldova de o mobilizare generală și de o armată profesionistă! Maia Sandu este AGENTUL de influență al Kremlinului?!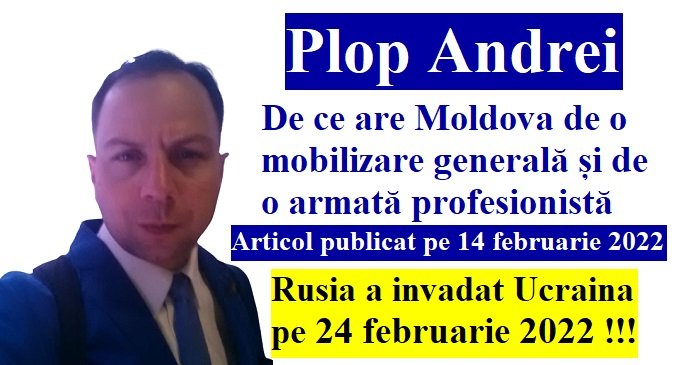 How to Stop Missing Deadlines? Follow our Facebook Page and Twitter !-Jobs, internships, scholarships, Conferences, Trainings are published every day!