APPLY FOR THIS OPPORTUNITY! Or, know someone who would be a perfect fit? Let them know! Share / Like / Tag a friend in a post or comment! To complete application process efficiently and successfully, you must read the Application Instructions carefully before/during application process.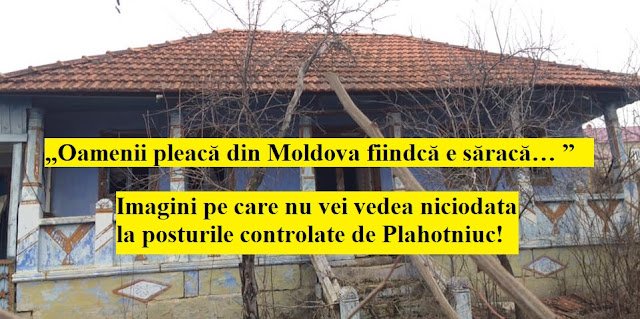 În fiecare zi o nou localitate. În fiecare zi o nouă experiență. Câteva elemente sunt comune însă pentru orice localitate. Case părăsite și foarte multă sărăcie. Există mahalale în care obosești să numeri casele fără stăpân. Astăzi am rămas și eu uimit. O întreagă mahala părăsită.
Guvernarea sare cu BÂTA la auzul acestor afirmații pe care le consideră tabu. Lumea însă s-a obișnuit cu realitățile dezolante. Va trebui să începem de jos. Să construim cu migală o lume dreaptă în care să existe loc pentru toți. Mai întâi trebuie să învingem. Să ÎNVINGEM ACUM.
Postarea aceasta nu-i despre oamenii necăjiți pe care i-am întâlnit pe ulițe, este despre casele pe care le-am văzut azi în Miclești și Rîșcova.
Când te uiți la ele ți se pune un nod în gât… Sunt niște căsuțe parcă rupte din poveste, dar dintr-o poveste demult trecută

😢

😢

😢
În ornamentul cioplit în piatră, în florile de la colțurile ferestrei, în horboțelele din lemn de la streașină se vede dragostea celor care au vrut să-și facă un cuib frumos…
Fiecare casă care zace acum în paragină are povestea sa … și cu ea se duce în pământ..
How to Stop Missing Deadlines? Follow our Facebook Page and Twitter !-Jobs, internships, scholarships, Conferences, Trainings are published every day!