APPLY FOR THIS OPPORTUNITY! Or, know someone who would be a perfect fit? Let them know! Share / Like / Tag a friend in a post or comment! To complete application process efficiently and successfully, you must read the Application Instructions carefully before/during application process.
Principii generale(egalitatii, asigurarii bazelor legale de functionare a statului, libertatii si egalitatii, responsabilitatii,echitatii si justitiei). Principii speciale ( egalitatea de tratament, universalitatii protectiei sociale, asigurarii obligatorii, finantarii de la bugetul statului a prestatiilor necontributive, indexarii si compensarii cuantumului prestatiilor).
Pr.Egalitatii de tratament – presupune ca orice persoana indeplinind conditiile prevazute de lege va beneficia de masurile de protectie(va primi prestatii de asigurari sociale sau asistenta sociala de care are nevoie). Pr.universalitatii pr.sociale – dupa sfera persoanelor protejate,adica fiecare membru al societatii sa fie protejat prin masurile de sec.soc., dupa scopul sec.soc. este nevoie de a furnizao anumita asistenta financiara in cazul pierderii sau reducerii veniturilor. Pr.asigurarii obligatorii – asigurarea obligatorie e in sarcina angajatorului, precum si a salariatului prin achitarea contributiilor la fondul asigurarilor sociale, de asemenea e prevazut si acordarea primelor obligatorii de asistenta medicala. Pr. finantarii de la bugetul statului a prestatiilor necontributive – este pr. fundamental al DPS conform caruia mijloacele fondurilor se formeaza din contul cotezatiilor de asigurare, veniturilor de la investitii, din alocatiile benevole ale PJ si pF, din alte venituri
Plop Andrei/ Lucrarea de master/ – Rolul mass-media în reflectarea conflictelor geopolitice. Studiu de caz: Mass-media în Federaţia Rusă/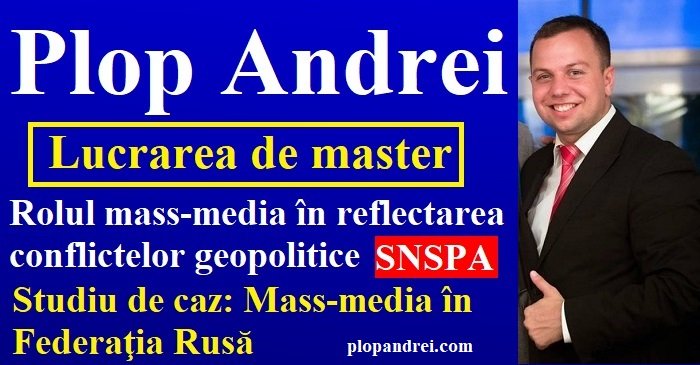 Plop Andrei: Update/ De ce are Moldova de o mobilizare generală și de o armată profesionistă! Maia Sandu este AGENTUL de influență al Kremlinului?!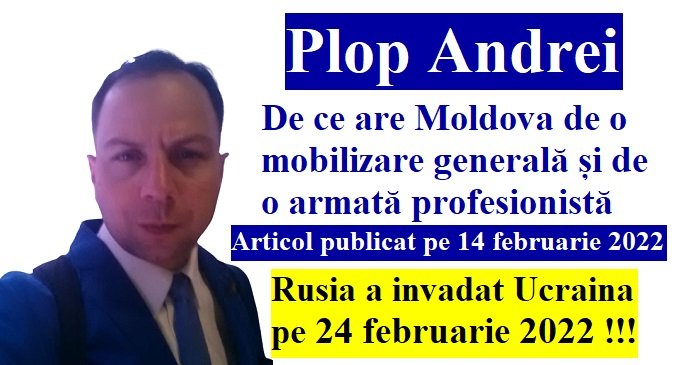 How to Stop Missing Deadlines? Follow our Facebook Page and Twitter !-Jobs, internships, scholarships, Conferences, Trainings are published every day!