APPLY FOR THIS OPPORTUNITY! Or, know someone who would be a perfect fit? Let them know! Share / Like / Tag a friend in a post or comment! To complete application process efficiently and successfully, you must read the Application Instructions carefully before/during application process.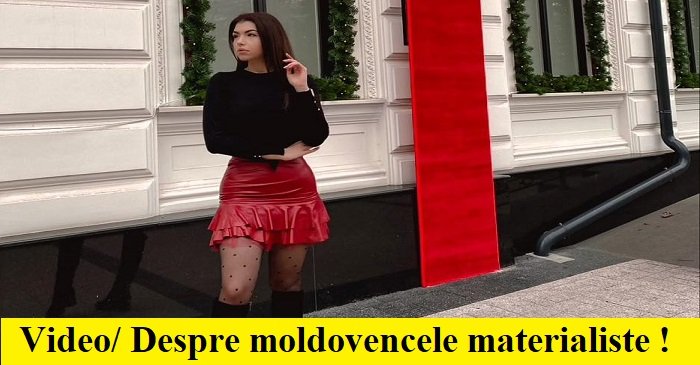 Unul dintre primele șocuri când refugiatele ucrainence au ajuns în Germania și au început să se întâlnească cu nemți a fost când le venea nota de plată! Unii nemți cereau ucraineanca care la invitat să achite nota de plată iar alții propuneau să achite în jumătate! E valabil și pentru fetele din Republica Moldova! Cum așa să achiți nota de plată dacă eu îs domnișoară! Când vine vorba de plătit la restaurant, la curățat zăpada, de schimbat roata mașinii ea este domnișoară însă când le încalci unele drepturi ești declarat…. tot felul de noțiuni și termeni de la sexist pină la proasta educație și așa mai departe!
Pină în 2010 când m-am aflat în Moldova, m-am întâlnit cu moldovence pe care le-am iubit foarte mult și mi se părea că ele sunt cele mai frumoase și deștepte femei de pe Pamant însă la mine o început să apară unele semne de întrebare când m-am dus prima dată la o tabără internațională din Moldova în 2010! Am avut mai multe întâlniri cu persoane de peste hotare pină în 2010 însă atunci în vara anului 2010 noi am lucrat/ ne distram împreună cu tinerii din mai multe țări precum Germania, Romania, Ucraina, Belarus, Polonia, Ungaria, Croația, și când venea timpul să lucrăm, moldovencele erau machiate chiar dacă toți țineam în mâinile noastre lopeți și hîrleț! Moldovencele flirtau mai mult iar celelalte fete din alte țări lucrau de rând cu băieții! Și la mine o început să apară unele întrebări: nouă bărbaților moldoveni nu se spuneau că moldovencele sunt cele mai harnice și când mă uitam la situația reală, moldovencele flirtau mai mult cu străinii decât să muncească!
Aproopo, primelele cazuri când cetățenii ai RM care se căsătoreau cu cetățeni străini au fost moldovencele și nu moldovenii! Mai ales care se măritau/ căsătoreau cu Arabi, turci și tot felul de indivizi din lumea musulmană însă nu pre ai să auzi ca Moldoveni( bărbații) să se însoare cu arăboaică sau turcoaică pentru că trebuie să treci la religia lor și să îți facă și circumcizie ca la evrei!
Din 2010 au fost unele circumstanțe și am plecat din RM, și după ce am aflat mai multe și vorbesc și niște limbi străine, dorința mea este de a-mi găsi o soție de peste hotare! Nu îmi plac fetele machiate, poate doar cu ocazie specială însă nu zi de zi!
Dragi moldovence, sunteți frumoase și atrăgătoare însă materialismul și caracterul va ajunge la situația ca Moldoveni vor ajunge să caute altceva!!!
Este dreptul vostru! Însă mie nu îmi trebuie așa ceva! Între o olandeză și o moldoveancă, eu am să aleg o olandeză! de exemplu în Danemarca când i-am zis să te ajut (pe o olandeză) să care lemne, fiecare avea taskul lui și mi-a zis că nu! Pentru că eu o discriminez! Încearcă să îi zici la o moldoveancă că eu vreau să te ajut să cureți zăpada de la mașină! Sunt sigur că 99% vor zice sunteți foarte amabil! Pentru unii nici nu vor înțelege acest articol, inclusiv acei care sunt peste hotare! Ajung unii moldoveni să muncească peste hotare și să nu învețe limba, nici cultura și nici măcar să se integreze nu vor! Tot cu moldoveni discut și lucrează! Globalizarea are un efect pozitiv și asupra moldovenilor și dacă ești european și ai și gândire europeană este dreptul tău de a fi cu cine dorește inima!!! De când am plecat din RM sunt fan al bicicletelor! Ați văzut câte biciclete sunt în Olanda și Danemarca! Câte moldovence ar fi gata să se întâlnească cu moldovean care are doar bicicleta! :))
Știm toți răspunsul!!!
sursa foto – https://www.facebook.com/caro.lyna.543
How to Stop Missing Deadlines? Follow our Facebook Page and Twitter !-Jobs, internships, scholarships, Conferences, Trainings are published every day!